In the world of precision machining, Toolcraft has carved a niche for itself with a rich history that spans over three decades. Founded in 1990 by Karl Niemela, the company started its journey with manual equipment, producing custom tools, jigs, and fixtures for larger machine shops. Over the years, Toolcraft has achieved numerous milestones, both in terms of equipment advancements and the exceptional individuals who form the backbone of the organization.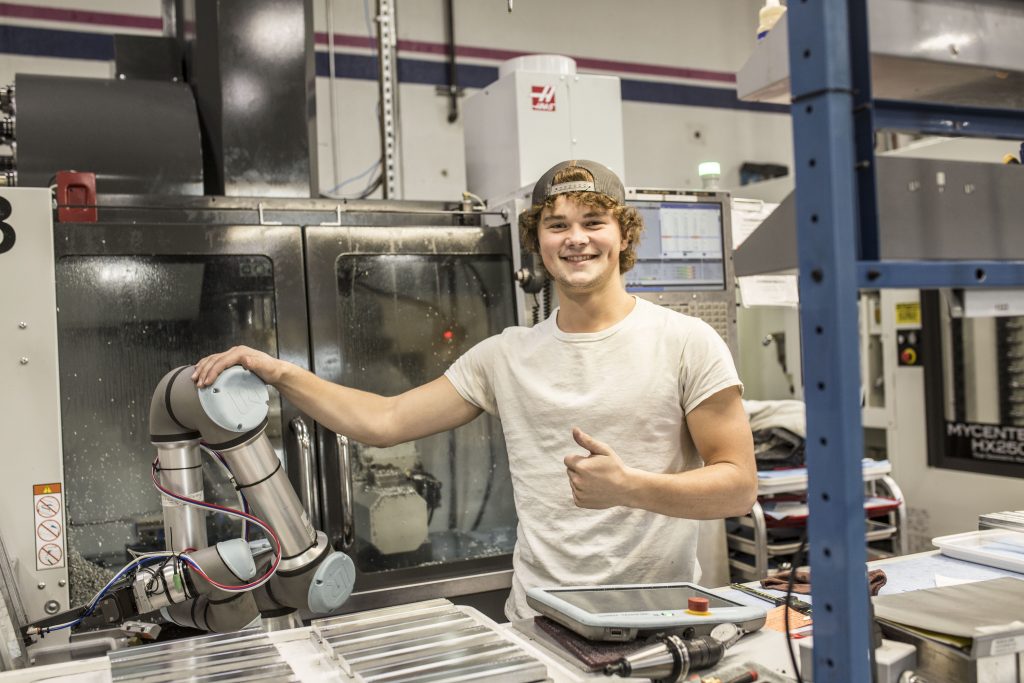 One of the pivotal moments in Toolcraft's evolution occurred in 1992 when they purchased their first CNC machine. This acquisition marked a significant step forward in their manufacturing capabilities and set the stage for future growth. In 2014, the company implemented an ERP system, streamlining their operations and enhancing efficiency. Another notable achievement came in 2020 when Toolcraft earned the prestigious AS9100 certification, a testament to their commitment to quality and excellence.
One of the key factors that have contributed to Toolcraft's resilience is their belief in customer diversification. This strategic approach proved particularly advantageous during the challenging times of the COVID-19 pandemic, when the company experienced multiple years of record sales. By serving a wide range of industries, including space, aerospace, medical, and defense, Toolcraft has successfully navigated through uncertain waters, leveraging their expertise in precision machining to meet the demanding requirements of their clients.
At the heart of Toolcraft's success lies their workforce, which boasts an average age of 29. This youthful composition is not a coincidence but a result of the company's founding principles. Karl Niemela's decision to hire his first employee, a 15-year-old neighborhood teenager, paved the way for the ongoing youth movement within Toolcraft. Initially, the teenager assisted with menial tasks while Karl operated the machines. As Toolcraft expanded, more young employees joined, allowing for a gradual shift in responsibilities and creating opportunities for growth.
Over time, the balance between seasoned employees and the younger workforce has remained crucial. Toolcraft recognizes the importance of experience and expertise in conjunction with the enthusiasm and adaptability of the younger generation. To bridge this gap, the company has engaged with the AJAC apprenticeship program, offering opportunities for both youth and adult apprenticeships. This investment in training and mentorship has significantly contributed to the development of a skilled and capable team.
The advantages of having a young workforce at Toolcraft are manifold. Their innate familiarity with technology and openness to innovative ideas has propelled the company's technological decisions forward. Embracing automation, Toolcraft successfully integrated Universal Robot installations to tend CNC machines, a feat made possible by the young employees' quick grasp of new technologies and their willingness to explore uncharted territories.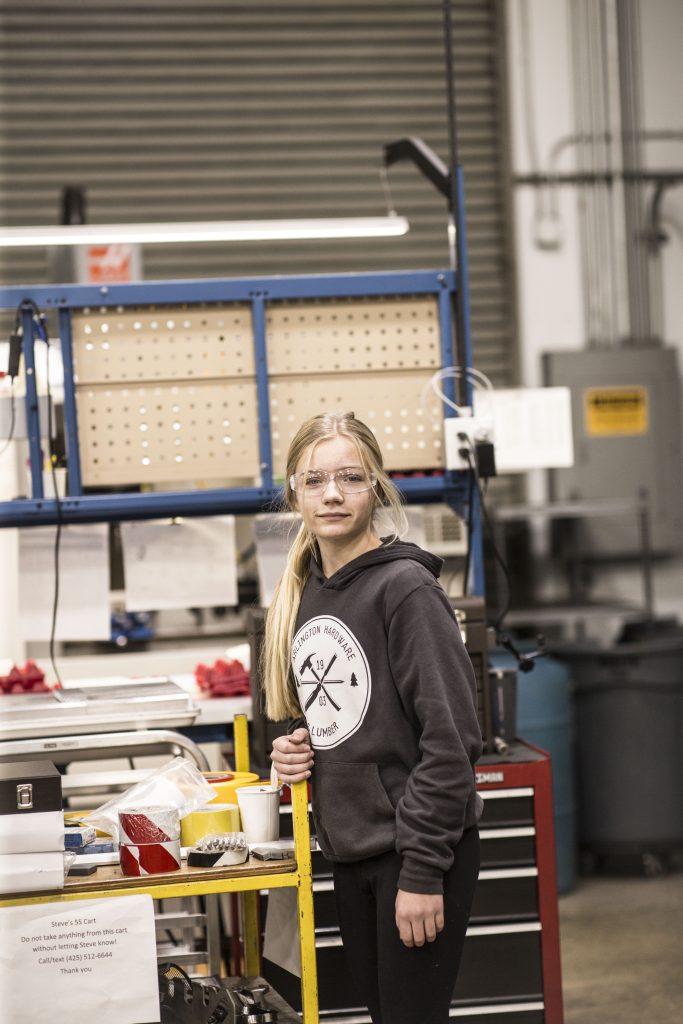 Toolcraft's youthful workforce sets them apart from other companies in the industry. Visitors and consultants alike have remarked upon the vibrancy and dynamism exhibited by the team. The infusion of fresh perspectives and the collaborative spirit among the employees create an environment that fosters creativity, growth, and continuous improvement.
Speaking of continuous improvement, Toolcraft embraces this principle wholeheartedly. The company has established four core values that serve as guiding principles for their operations.
Four core values:
Quality focus
Clean and Organized
Strive to Learn and Improve
Embrace Teamwork
These values are deeply ingrained in the culture of Toolcraft and are instrumental in driving the success of the organization. Every member of the team is expected to align with and embody these values, ensuring a cohesive and purpose-driven workforce.
In addition to their remarkable achievements and youthful workforce, Toolcraft is also a proud member of the Pacific Northwest Aerospace Alliance (PNAA). Joining this esteemed organization has brought about numerous benefits and opened doors to invaluable opportunities within the aerospace industry.
Reflecting on their experience, Toolcraft Vice President of Operations Steve Wittenberg enthusiastically stated, "Since we've joined PNAA, it's been eye-opening to realize what we've been missing out on. The alliance has provided us with a host of networking opportunities, granting us access to industry-specific information and training workshops. I highly recommend PNAA to any business in the aerospace field."
In conclusion, Toolcraft's journey from a small shop producing custom tools to a cutting-edge precision machining company catering to demanding industries is a testament to their unwavering commitment to excellence. The infusion of youth and the embrace of technological advancements have propelled Toolcraft to new heights. If you'd like to learn more about Toolcraft, check out their website: https://www.tcprecision.com/