Boeing's purpose is to protect, connect and explore our world and beyond. We have a responsibility to do it safely, with quality, integrity and always with a view toward sustainability.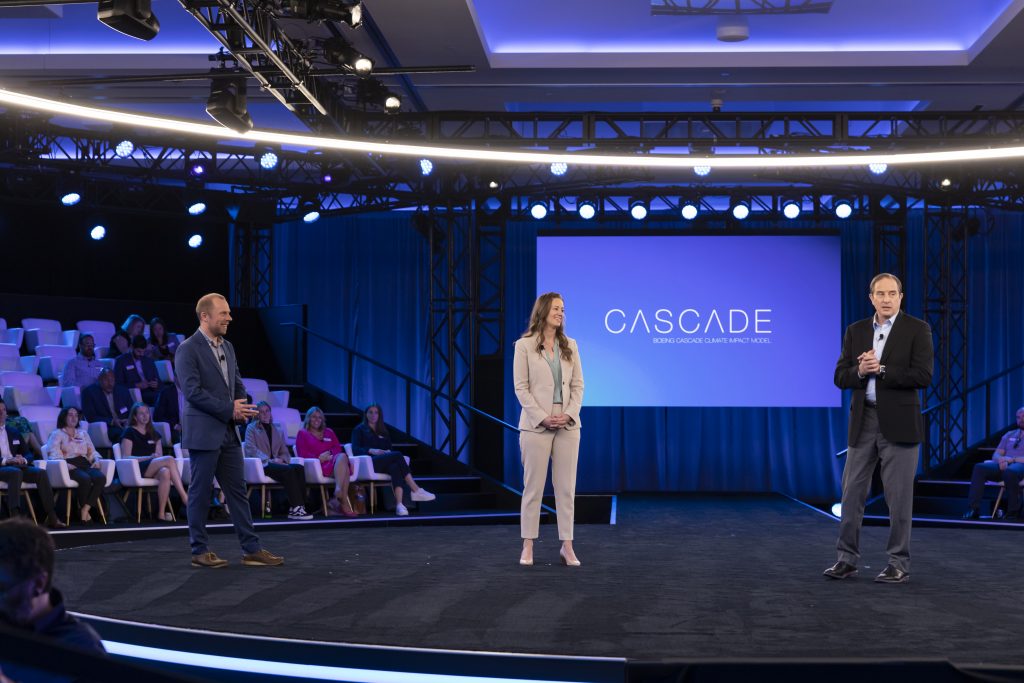 We are fresh off our Sustainable Aerospace Together Forum, hosted by Boeing in partnership with the Financial Times. We brought together global leaders in energy, policy, finance and aviation to Seattle for an in-depth discussion focusing on the most promising solutions to reduce carbon emissions. We believe it's the first event where all of those sectors have come together to identify ways for the commercial aviation industry to combat climate change.
Collectively, the aerospace industry connects people around the globe. We protect through national security and humanitarian relief, we contribute to the global economy with jobs, trade, technology and commerce, and we inspire young minds to STEM; we also emit about 2.5 percent of the world's carbon emissions. So now we must find ways to grow our industry while safely lowering emissions.
During the event, each of us leaned into real issues and roadblocks that could potentially threaten the commercial aviation industry's goal to achieve net zero carbon emissions by 2050. I was struck by how committed everyone is to tackling this issue together for the greater good of humanity and the industry.
New emissions modeling tool:
At the Sustainable Aerospace Together Forum, Boeing announced a new data modeling tool, Cascade. The tool allows industry leaders to visualize the climate impact of aviation across the world and explore scenarios for the most effective levers to decarbonize aviation: fleet renewal, operational efficiency, sustainable aviation fuel (SAF) and more. The Cascade tool clearly shows that SAF is the biggest lever our industry has to reduce emissions. We believe the tool will help stakeholders across our industry — in particular customers and policymakers — to make informed decisions about how to best reach the commercial aviation industry's net-zero by 2050 commitment.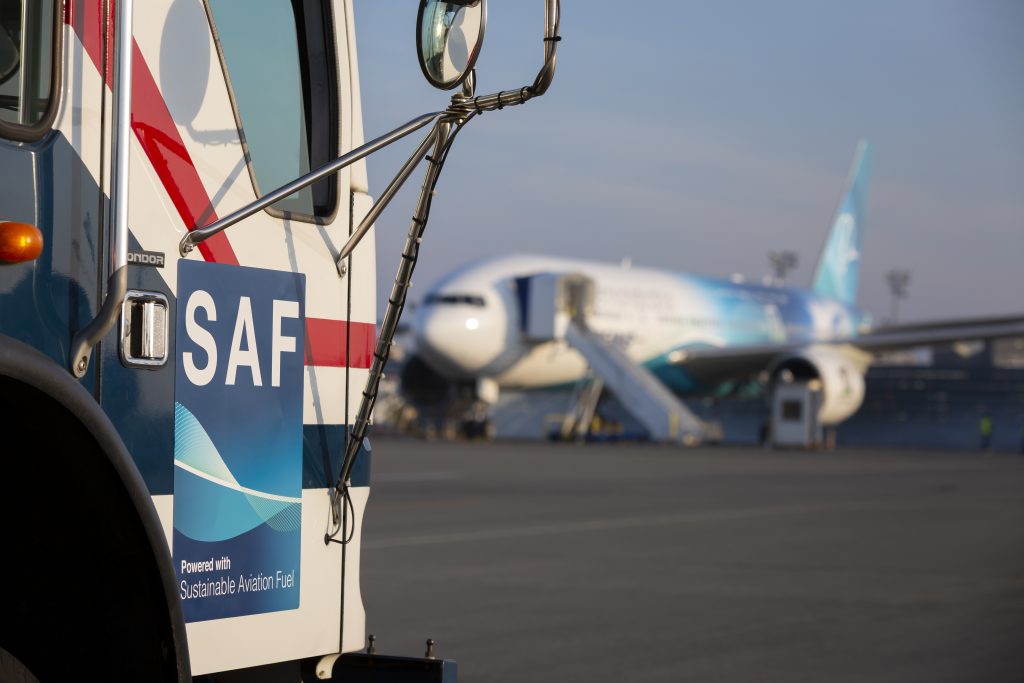 Sustainable aviation fuel:
We continue making progress on the technical journey of sustainable aviation fuel (SAF), working with our suppliers to ensure our commercial airplanes are compatible with 100 percent SAF by 2030. The biggest challenge with SAF is availability and cost. While there are plenty of feedstocks, the system is not yet in place to produce SAF efficiently, affordably, and on a scale needed to produce real change. That's why we are partnering with academia on several SAF technologies in development. We also purchased 5.6 million gallons(21.2 million liters) of blended SAF, produced by Neste, to support our commercial operations through 2023.
NASA and the ecoDemonstrator:
One partnership that we are particularly proud of is the Boeing ecoDemonstrator program's ongoing work with NASA to better understand the impact of SAF emissions. We are also incredibly honored to be selected by NASA for the Sustainable Flight Demonstrator program which recently became NASA's newest X-plane, the X-66A, specifically aimed at helping the United States achieve the goal of net-zero greenhouse gas emissions by 2050. This demonstrator with long, thin wings has engines mounted underneath and a set of aerodynamic trusses for support, informing future designs that could lead to breakthrough aerodynamics and future efficiency gains.
With over 50 partnerships over the past decade, the above-mentioned Boeing ecoDemonstrator programembodies the spirit of "together." The ecoDemonstrator takes promising technologies out of the lab and tests them in an operational environment with a variety of partners, including airline customers, suppliers, regulatory agencies and academia. From the first ecoDemonstrator in 2012 through this year's effort, as well as our new ecoDemonstrator Explorers, the ecoDemonstrator program will have evaluated 230 technologies with approximately one-third of those historically progressing on to our products and services.
We are proud to be on this journey with so many capable and committed partners. Together, I'm confident we'll achieve a bright, more sustainable future!