Sometimes there is synergy between people that can't be denied. In the case of the ownership of TMF, Inc., a defense and aerospace machine shop in Poulsbo, Washington, synergy has caused them to work together for most of their careers across several businesses. Chris Wood started the business on the side while working for Model + Instrument Development (M+IND, later Seattle Systems). The company had changed their business model and customer base from product development to prosthetics manufacturing, when the Seattle Foot (prosthetic foot) was developed. Wood saw an opportunity to continue providing machining services for their product development customers, while working at the manufacturer.
"I thought, why not call them up to do the work? I was shopping the jobs out and doing the finished work. My wife Shannon suggested I buy a machine and do it myself," Wood said. He and Shannon worked on their projects in the evenings and weekends while working full-time.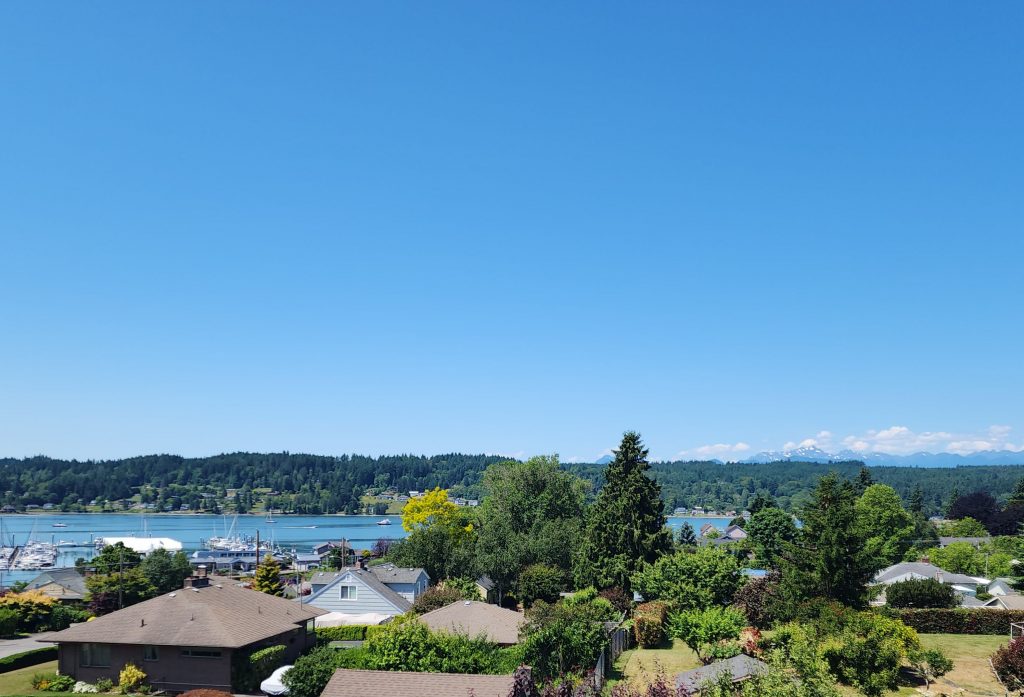 When Wood filed for a business license, he didn't have a name in mind. TMF was so named because the first thing that came to mind was "Too Much Fun," hence TMF.
After Wood set up the business, he received a call from David Poggi, his co-worker at Seattle Systems, who said he wanted to work with Wood again. Poggi's family owned Model + Instrument Development and Poggi had stayed on for one year after the sale to Seattle Systems, to assist with the transition. Wood said, "Sure, just buy a CNC machine, and that's your buy-in."
One year later, in 2001, another former co-worker, Eric Potts, called and said, "I'd like to come in on your business." Wood's answer was the same, "Buy a machine and throw in with us." Wood recalled that it was about a $35,000 investment to buy the equipment, "There was risk involved, but it all worked out."
Woods, Poggi, and Potts were all machinists — the first three at Seattle Systems — and they are passionate about their craft.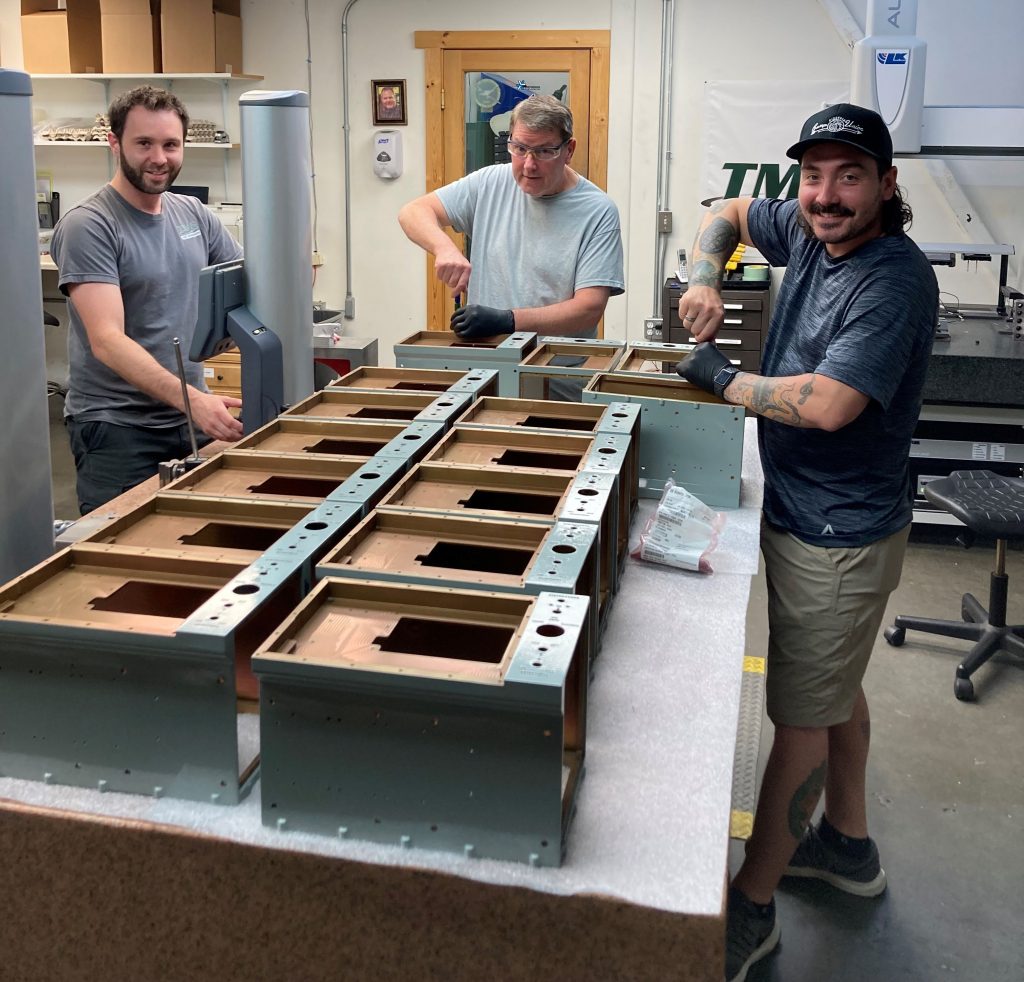 TMF officially started in 1992 but was incorporated in 2000, when Dave joined. By late 2015, Eric's wife, Anna, had also left her manufacturing position and was camped in their office working on her consulting business. With her business experience, she joined their meetings, gave recommendations, and shared opinions freely. They approached her and asked if she would work for them. She agreed. The management team was then complete.
Anna Reyes-Potts, general manager, joked, "I'm an engineer who has never practiced engineering." She started her career at Boeing as a temp in one of their procurement teams and was laid off about a year later. She then got a job at Model + Instrument Development, where she stayed for 23 years — through four acquisitions, ending with Trulife — and left as a vice president of operations. She worked in various management positions including marketing, quality, product development, and operations; whatever was needed, she has done it. At the end of 2015, she joined TMF.
Reyes-Potts said that TMF is lean and plans to stay small with about 15 employees. She emphasized their focus on quality, "We have a quality policy that checks all the boxes. All job descriptions at TMF have quality, safety, and customer service on line one. Our mission: stay in business, love what we do and where we are doing it, and take care of our customers … if it is running payroll, talking to customers, or machining. Whatever you have your hands on, do it well."
She added, "We don't dream of having hundreds of employees. We want to earn a comfortable living and care for our employees and customers. We love working in the industries that we do."
The business location is a lifestyle decision for the owners and employees. They are in beautiful Poulsbo, Washington, and Reyes-Potts said, "Poulsbo is in Kitsap County — Naval Base Kitsap in Bremerton is nearby [the shop]. There are local customers we can support well." She said most of their customers are in the Pacific Northwest and that because they are located outside of Seattle, "Our employees have a peaceful drive to work and never sit in traffic."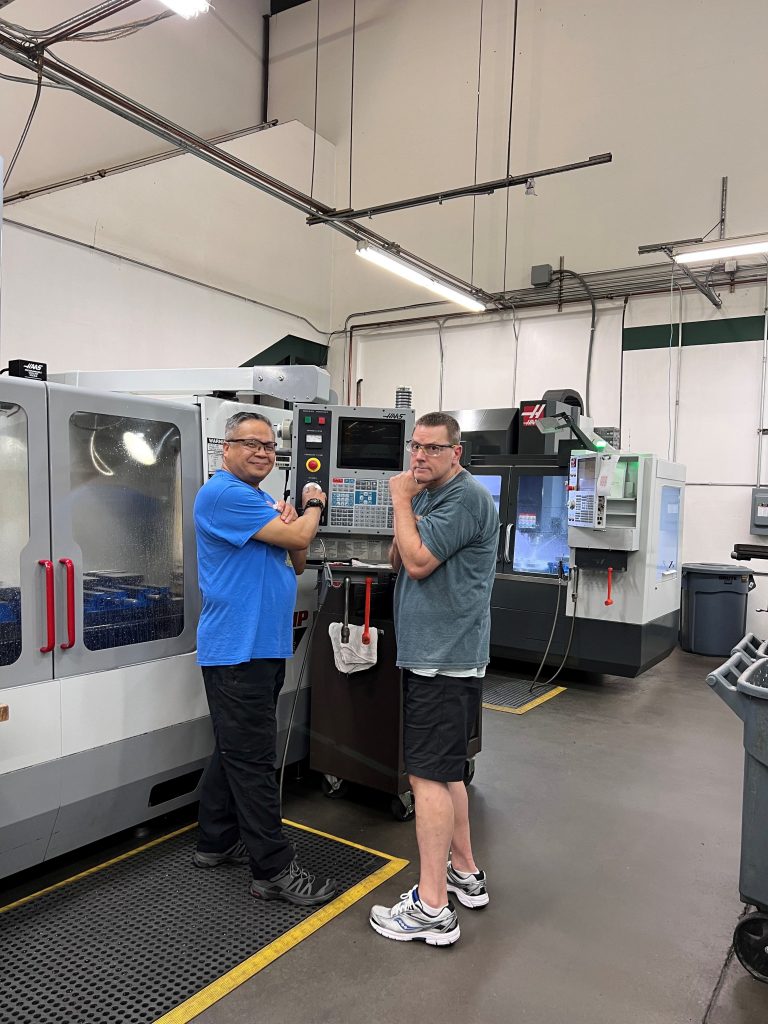 She added, "We love the mountains, the water, and the great quality of life. I attend many networking events in Portland, Seattle, Tacoma, and Everett and take a relaxing ferry home. There aren't many machine shops in Kitsap compared to King or Snohomish. For those here, the local economic development group KEDA is supportive. We hang on to people for a long time. People here don't want to commute to work for their high-tech aerospace machining job. We can find and retain that talent here."
While most of their customers are in the Northwest, they also have customers in California and New York and have supported some as far away as France and Germany. As an ITAR-registered company, most of their work is defense-industry related. But they also service commercial aerospace and space industries, electronics, automation, and instrumentation. In addition, TMF offers light assembly work. Examples include electronics enclosures and latches, in this case, external nacelle latches for private jets. They manufacture every part of the product and assemble it. "We are good at latches," Reyes-Potts said.
She is proud of their parts. "We make quality hardware," she added.
Mike Jones, a remote programmer for TMF, said he values the company culture. "We are mainly a show-up-on-time and get-the-job-done type of company. Sure, the operators on the floor joke and laugh with each other, but we stay focused on the task at hand. Being a job shop doesn't leave much downtime; we finish what we are working on and then get into the next work order — after all, time is money."
Jones said that his position today is remote. He lives in Gulf Breeze, Florida, and works as a programmer for TMF. "I don't machine parts. I program the machines to cut the parts and transfer the G-code to our operators so they can machine the parts. Our machines only run code produced by CAM software to cut parts as accurately and repeatable as possible."
Reflecting what Reyes-Potts emphasized about quality, Jones echoed her thoughts by speaking highly of their program. "It is paramount! We are a machine shop that has, over the last decade, become increasingly involved in the aerospace industry. We worked through ISO and AS9100 certifications to ensure we produce parts under the most stringent inspection procedures possible."
As an organization, they are also involved in regional trade groups. Reyes-Potts sits on the boards of Impact Washington and PNDC.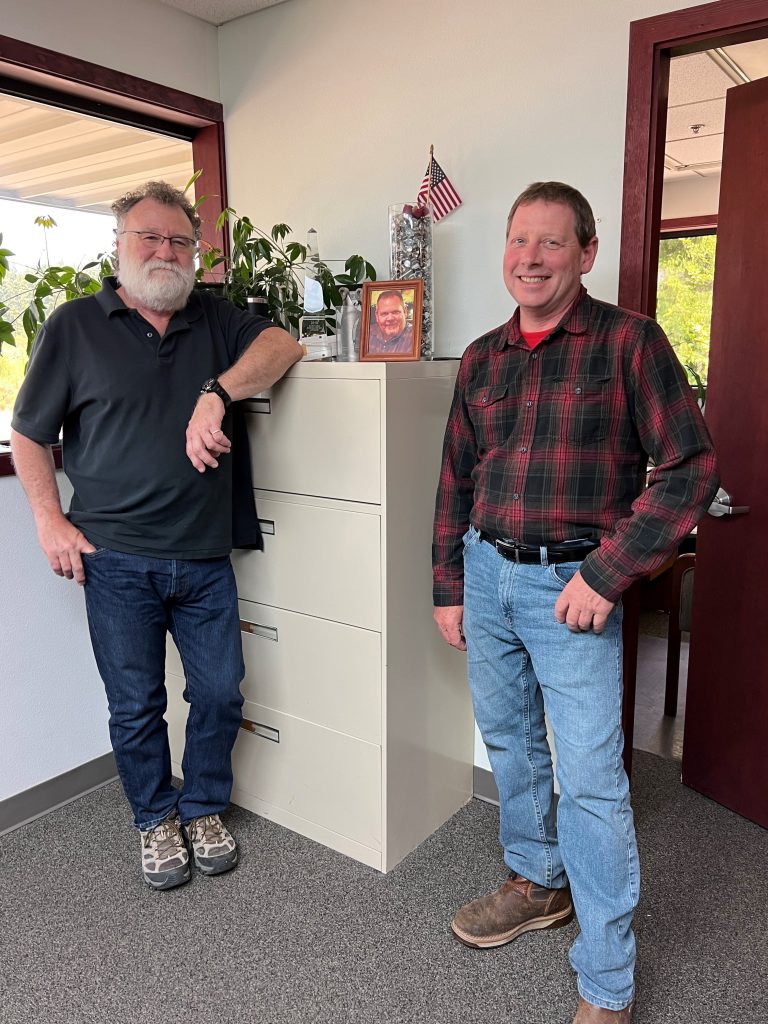 Reyes-Potts concluded, "TMF was founded from the friendships that developed when we were all working for the same company – from the early days when we were developing the same product line; we've all been on design teams, we work very well with engineers. We understand the process and the change orders; when we receive specifications that aren't final, we'll hold hands with customers to ensure they get what they want."
Sadly, Dave Poggi passed away in 2020 after working in the company, and with this team, for most of his career. The TMF team remains as close-knit as ever, working within the solid quality and customer-focused culture they created together.
Award-Winning WorkA testament to their commitment to quality, TMF earned a Five Star Supplier Excellence Award from Raytheon's Integrated Defense Systems business for performance in 2018, their second in less than ten years. 
Services & Capabilities  Machining and ManufacturingCNC TurningCNC Mill-TurnCNC MillingConventional Milling, Turning, HoningAssembly / KittingLaser Marking and EngravingPart Marking / SerializationEngineering Support Services3D Solid ModelingDrafting / Part PrintsProduction Tool DesignManaged ServicesHeat TreatingPassivationAnodizing and Other PlatingPowder Coating and Other Cosmetic FinishNondestructive TestingUse of NADCAP SuppliersMaterialsMetalsPlasticsCompositesSpecialty Materials