The I-90 Aerospace Corridor Conference & Expo is held at the end of May, after Memorial Day each year. Staci Nelson, executive director of INWAC, now NIMA, remarked that it started because that was a good time to grab space at the Coeur d'Alene Resort. But it became a great time for the conference because of the good weather and end-of-conference golfing event.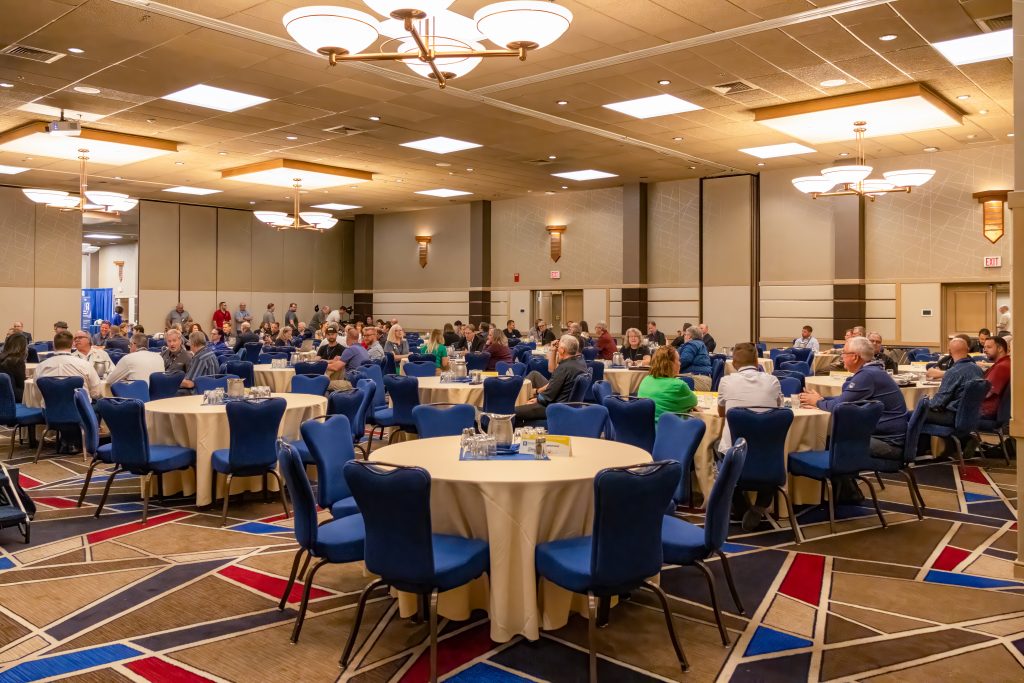 This year, Dan Kocer, Kocer Engineering & Consulting of Seattle, stayed the extra day to play golf on the Coeur d'Alene Golf Course. It was his first time staying for the golf event. "It was a great group," he said of the foursomes, and instead of overt networking, found that "It was more spontaneous." He made connections he planned to call post-conference, to continue exploring on a business level. "We didn't talk business on the golf course, but it was good fodder for future conversations."
Andy LeFriec of Novation organizes the golf event for the conference. He said, "Golf has always been a great game to get to know someone. We pair people who may have new or old business interests. Looking to put your product in front of someone? We can pair you up. Looking to do some quality time with a good customer? We can pair you up."
He said that the four-hour game is essentially a business-to-business meeting. "Who doesn't want a four-hour B2B session on one of the world's most beautiful golf courses?"
He added that conference participants have many shared interests and hanging out on the golf course is excellent for bonding with each other.
Trevor Hemingway of SYTECH was back at the conference this year. "I attended one time, years ago." He said that the attendees are like-minded individuals, "The Pacific Northwest offers much support to the aerospace sector. Although the community is large, everyone I met had the same objectives and spoke the same language."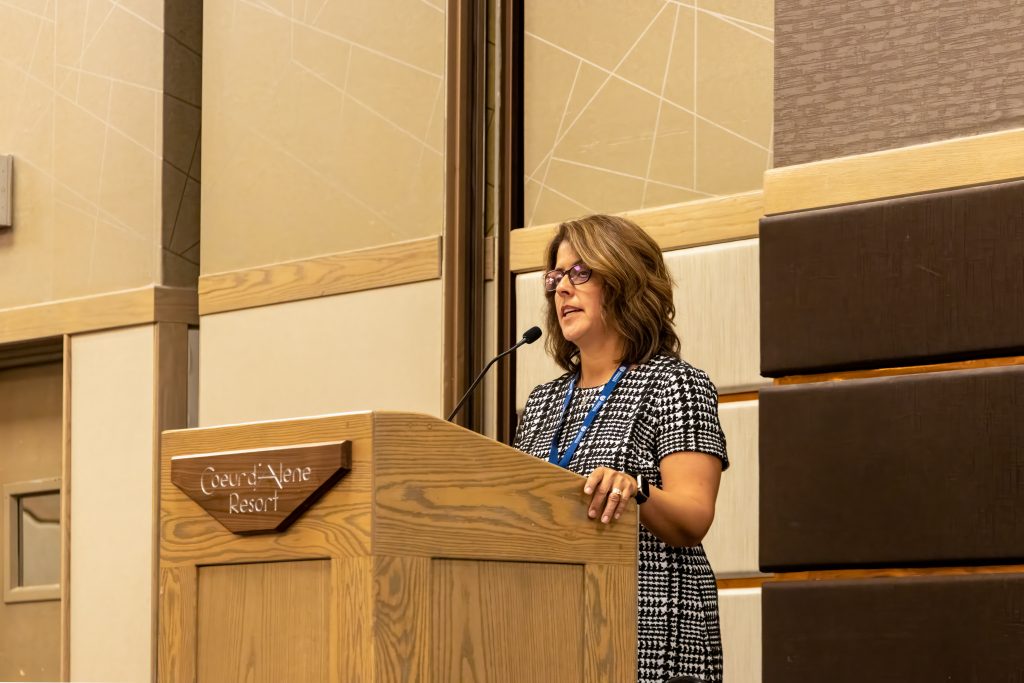 This year the conference had some positive enhancements for attendees. The theme, "All Systems Go," reflected a newly engaged industry post-pandemic. Also, it meant that there is now a rich community that includes commercial aerospace, the space industry, and even other manufacturing in the medical realm.
Katrina Rogers of Evergreen Bioscience Innovation Cluster demonstrated how much the aerospace and bioscience industries share. She noted, "As a modern innovation cluster, we are here to elevate our industry, life sciences, by working together to build the contract manufacturing space for medical devices and manufacturing." She added that there are commonalities between life sciences, aerospace, and clean energy, which she feels will enable the cluster to foster better collaboration with businesses.
The content at the conference was much broader this year, leading organizers to add a plus sign to I-90 Aerospace Corridor+. There was a space opportunities panel, an innovation presentation, and a discussion on hiring for the right fit with employment expert Jonathan Reynolds of Titus Talent Strategies. There was also talk about industry diversification, as many regional manufacturers have broadened services recently.
Kocer said he will attend the conference again next year, "I enjoyed it. It is a great vibe, very friendly." He felt there was a need for his engineering consulting services, "Our booth got many visitors who came through the exhibit area." He concluded it was a way to "catch up with old friends, meet new people, and answer questions."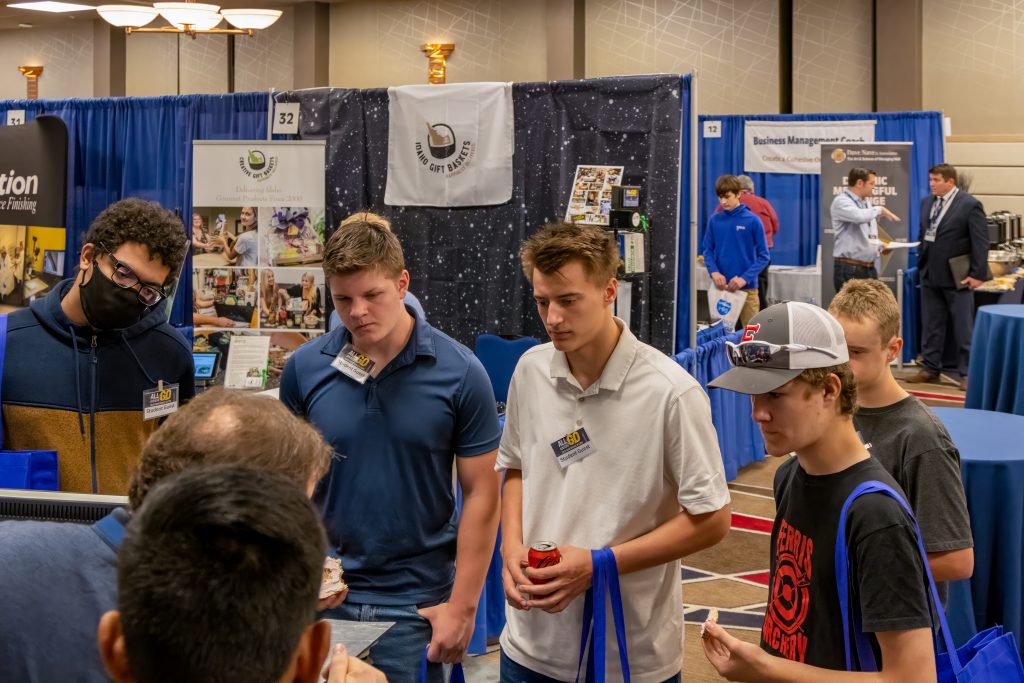 Hemingway said he didn't meet any immediate prospects but that, "I wasn't there to sell anything. I was there to support our awesome community."
LeFriec smilingly shared that with this year's successful golf game finale, they expect the event to grow next year. "We had a record turnout of 32 players. We hope the golf course, combined with the newly added (Novation-sponsored) free beer on the 19th hole, will continue to attract the number of players. The thing that holds most back from playing is that golf is hard. This golf outing will get popular once people realize that we all stink, except for those rare few!"
Overall, the I-90 Aerospace Corridor Conference and Expo is fun and friendly, and most manufacturers, suppliers, and service providers create valuable bonds at the annual conference.