a Mars Analog Environment in the Southern Utah Desert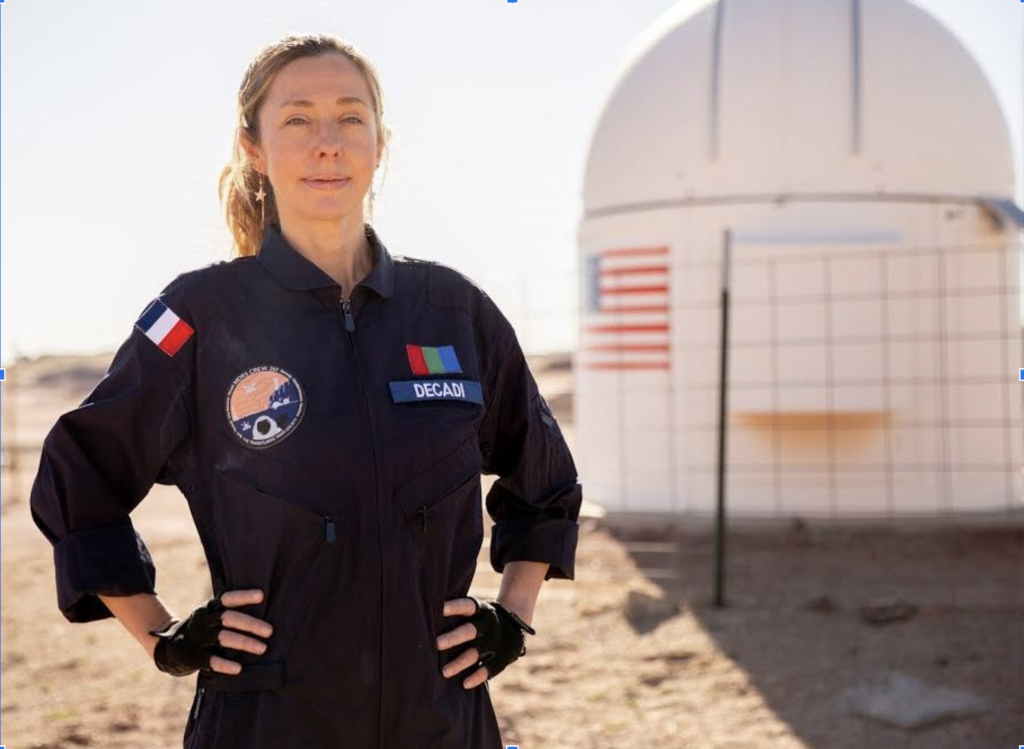 Transatlantic Mars Crew 261 embarked this past May on an extraordinary two-week mission to the Mars Society's Mars Desert Research Station in southern Utah. Led by Commander James Burk, this crew of seven space professionals, hailing from France, the USA, and Canada, demonstrated remarkable dedication and meticulous planning from the outset. They collaborated with the global Mars analog research community to select 16 experiments covering diverse scientific and technical disciplines, aimed at addressing challenges faced by future Mars astronauts and advancing long-term human presence on the red planet.
One noteworthy experiment was the COSMOS project, led by Medical Officer Audrey Derobertmasure. The team developed innovative methods for sampling biological fluid to optimize and individualize drug treatments in space. By utilizing dried matrices spots, which are small, dried blood or urine samples that can be easily collected on a paper card and stored, the crew enabled more efficient and accurate analysis of drug effects on astronauts' bodies. They also monitored cardiovascular parameters to understand the impact of extreme environments on early vascular aging markers, contributing to future Mars missions and cardiovascular health research on Earth.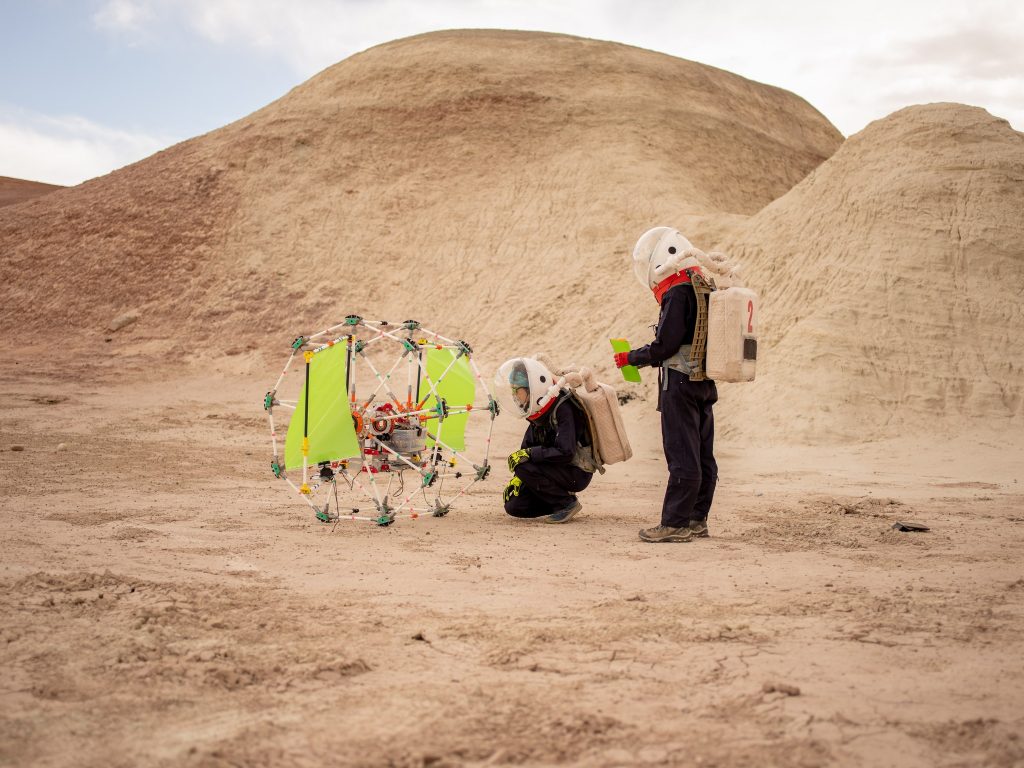 Under the BIOSTIMULATION experiment, Crew Biologist Cécile Renaud explored the germination and growth of plants using Spirulina in a Mars analog environment. The crew successfully enhanced the growth of tomato seeds in various soil samples, including Martian regolith simulant, providing valuable insights into sustainable food production for future Mars missions. Additionally, the crew worked on the ALGACRAFT project, optimizing Spirulina growth conditions in a photobioreactor — a crucial component of a closed-loop life support system for oxygen production and crew nutrition.
Crew Roboticist Erin Kennedy designed and built the visually impressive ATMOSPHINDER robot, a wind-propelled Mars exploration robot designed to investigate seasonal jet eruptions on Mars. The robot demonstrated its capabilities in the Mars analog environment, collecting data and observing geological features similar to those found on Mars. This project showcased the potential of wind-propelled robots for scientific exploration and opened doors for advancements in Mars exploration technology.
The crew also explored innovative technologies such as virtual reality and tracking systems. Through the MarsVR project, initiated by Commander James Burk, they utilized a digital twin of the Mars Desert Research Station and its surroundings, which can facilitate training and public outreach. The EVALINK project enhanced situational awareness and safety during Extra-Vehicular Activities (EVAs) by tracking crew members' positions in near-real-time, even in areas with spotty radio communication.
Safety was a top priority for the crew, who conducted drills to improve crewmember safety in extreme environments. They demonstrated their preparedness by successfully executing a search and rescue plan during a simulated emergency situation, showcasing their ability to handle unforeseen circumstances effectively.
Executive Officer Aline Decadi, a skilled astronomer, captured stunning visuals of the Sun's dynamics, contributing to the crew's scientific accomplishments and highlighting the importance of monitoring solar activity on Mars to ensure human safety.
Journalist/Artist-in-Residence Kris Davidson documented the crew's experiments, projects, and activities through photography and videos. Her artistic contributions added a human touch to the mission and were widely shared on social media, providing a unique perspective on the crew's experiences.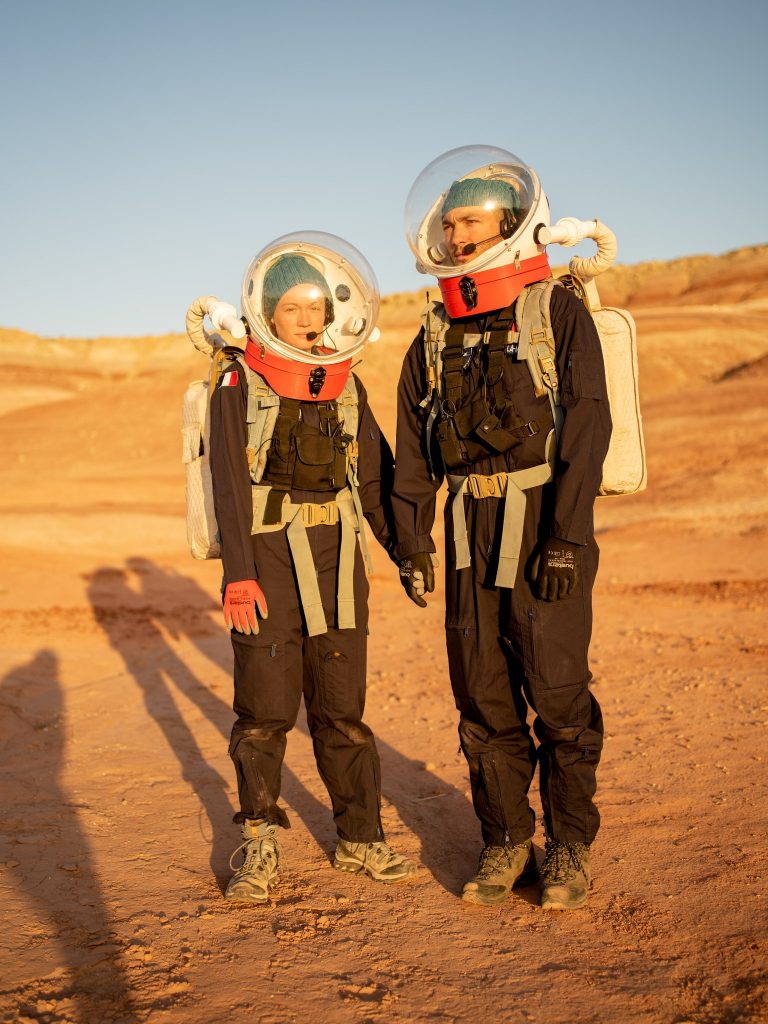 Despite facing setbacks, Crew 261 remained resilient, adaptable, and innovative, continuing to collaborate with partners to overcome challenges and achieve their mission objectives. Their "Final Report" stands as a testament to their dedication and pioneering spirit, with the data and experiences gathered contributing to the progress of human space exploration, particularly in the context of future Mars missions.
The crew expressed their gratitude to their partners, collaborators, and the Mars Society for making their mission possible. While safely back home, they are already planning future adventures and continuing their work towards the historic day when human beings will set foot on Mars for the first time, which they hope will occur within the next eight to ten years.