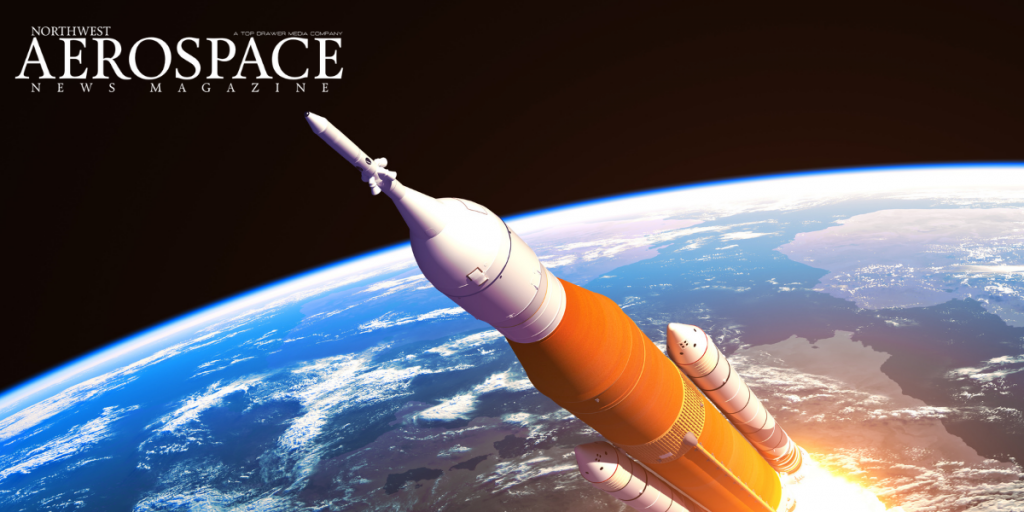 By Jennifer Ferrero, APR, DTM
It seems that everyone is getting into the space race, some with goals to reach Mars, others through the prolific practice of launching small satellites (smallsat) under 500kg (1,100 lbs) into artificial constellations and beyond. If you are ready to book a flight for your smallsat, then Spaceflight Inc. has a solution for you!
In fact, Spaceflight Inc., which was founded in 2010 as Spaceflight Services, has launched 310 satellites to date and has 10 launch vehicles in its network. The company, owned by Mitsui & Co., Ltd. and Yamasa Co., Ltd., is set up for customers to research outbound flights via a variety of rockets, dates, and locations — all via its website. Not only that, but Spaceflight takes care of the variety of steps required to launch a spacecraft, from mission design and integration to insurance, export regulations and shipping the spacecraft to the launch site.
The Spaceflight headquarters is in Seattle, but Grant Bonin, SVP of business development said, "We can get any payload anywhere in space, exactly when and where it's needed," referencing the company's network of rockets worldwide. He noted that they have served customers across 32 countries and that their closest competitor has launched about 100 smallsats to Spaceflight's 300-plus.
As a kid, Bonin said he was "passionate about space exploration and space travel." He had been working for Rocket Lab, which he said is the "white-glove service of satellite delivery," but lately came over to Spaceflight because of its recent acquisition by Mitsui & Co., Ltd. and Yamasa Co., Ltd. "With Spaceflight having gone through a transition with an acquisition, there was a chance to create a long-term space strategy." He said he sees them as a "more expansive and prolific space company" than competitors. Plus, the company is in Seattle, which was attractive to him.
Bonin said that Spaceflight is a space transportation company, but not in the traditional sense. He said, "When we think about transportation and logistics companies on Earth — they tend to do things in significant volume. However, you don't see the volume as with terrestrial industries, so the economies of scale don't apply … yet."
Professional speaker and coach, Brian Tracy said, "Only by contending with challenges that seem to be beyond your strength to handle at the moment you can grow more surely toward the stars." Spaceflight has continued an upward trend in their 10-year history. The company seems poised to aim for the stars, literally and figuratively.
Spaceflight offers the service of hitching a ride on a rocket, but they also address a couple of common problems satellite companies face. Bonin said, "We solve two problems —defray the cost for accessing space (for smallsats)." — the economics makes sense he said. The other unique benefit Spaceflight offers as a launch service provider is the ability to remanifest customers onto new missions. The company works with every launch vehicle in the world which allows Spaceflight to offer a variety of launch options. "Our diverse portfolio of launch providers enables us to get anybody's satellite to their desired orbital location when they want to launch," Bonin added.
The concept of smallsat rideshare is like that of a car rental lot. There are many varieties of vehicle to fit different needs — big family and lots of luggage? Rent the SUV. One person with a carry-on bag in a big city? Rent a two-seat commuter vehicle. In the case of Spaceflight, it has access to small and large rockets and can right-size the rocket to meet customer needs for both vehicle size, destination and date of deployment needed.
Spaceflight's portfolio of launch vehicles includes U.S.-based SpaceX Falcon 9, Russian Soyuz, Arianespace Vega, Virgin Orbit LauncherOne, Rocket Lab Electron, NSIL's PSLV and SSLV, and others.
For space applications, rideshare is essentially the chance to be booked on a rocket alongside a variety of other smallsats going to the same destination. Jeff Roberts, senior director of mission management, leads a team of six mission managers at Spaceflight who support customers through the entire launch process, from contract signing to deployment of the satellite on orbit. He said, "We review the customer's testing, licensing, integration plans for compatibility with their specific launch, and we provide the separation systems, fit checks, and installation of separate systems at the launch site."
Roberts elaborated on his role and that of his company, "Spaceflight makes and tests deployment sequencers, electrical harnessing, and mechanical structures to adapt a spacecraft to a launch vehicle. Spaceflight designs each customer's placement on the rocket, shipping to the launch site, insurance for integration, and export regulatory work." Tongue and cheek, he added, "The weight of the paperwork is equal to the weight of the spacecraft by the launch date." He said that licensing with the Federal Aviation Administration (FAA) and securing radio frequencies through the Federal Communications Commission (FCC), along with working with the National Oceanic and Atmospheric Administration (NOAA) provides the challenge of, "lots of boxes to tick to get a spacecraft into orbit. There are many non-technical aspects to prepare a customer for launch." He cited that it is all important and necessary because space is getting, "increasingly congested. We have many more customers than even five years ago."
The rideshare option aboard a rocket is a great solution, except for situations where the payload needs to "go the last mile," said Bonin. Enter the next-generation Sherpa line of orbital transfer vehicles (OTVs). The OTV is integrated onto the rocket and is deployed at the orbital destination. The Sherpa then takes the satellite from that location to a more ideal location in orbit where it can execute its mission. "The process is similar to taking a bus across town, and
then when you are dropped off at the bus depot, someone will pick you up in a car to take you to their house," said Bonin.
Roberts, an Army veteran and graduate of West Point, led a "team of engineers throughout the planning, design, integration, and launch of SSO-A, the most complex mission in Spaceflight's history," according to the website http://www.spaceflight.com. He shared the benefits of each Sherpa vehicle, named after "Himalayan people living on the borders of Nepal and Tibet, renowned for their skill in mountaineering," who, according to the Oxford dictionary, carry their customer's equipment into some of the most inhospitable places on Earth.
The company website also said, "Spaceflight's Sherpa-NG (next generation) program delivers it all. Our Sherpa family of ESPA-class space vehicles are designed to minimize development timelines while maximizing flight and schedule reliability and mission assurance."
In early 2020, the Sherpa-FX "Go Now" was announced. It is the most basic version of the Sherpa vehicles and will launch from Cape Canaveral in early 2021. The OTV is equipped with port extenders which are interfaces for smallsats so that they can carry more smallsats on the mission. Roberts said that SpaceX advertises a single port at one million dollars each, so the more customers, the lower cost per kilogram for the customer. This version of the Sherpa vehicle does not offer propulsion. The Sherpa-FX vehicle is the debut vehicle of the Sherpa-NG program. In its first planned mission, it will carry 14 customer spacecraft, including two hosted payloads.
Coming this year is the Sherpa-LTC: "Go Fast," "Designed with launch vehicle flexibility as a requirement, the Sherpa-LTC features a high thrust, bi-propellant, green propulsion subsystem integrated seamlessly within the available space of the original free flyer." This version features a chemical propulsion system via a Benchmark Space Systems (https://www.benchmarkspacesystems.com/). Roberts said, "It is light and uses conventional chemical propulsion, hence 'LTC,' and has a very high thrust."
The next Sherpa vehicle in the line-up is the Sherpa-LTE: "Go Far" which "has the capability to deliver spacecraft to GEO, Cislunar, or Earth-escape orbits," said the company website. Roberts said, "It has been a team effort," to develop the Sherpa vehicles, which he said started in 2014 and has utilized the talents of all Spaceflight's 36 employees in development. He elaborated that there were many roles in executing this project, including design and construction, customer requirements, legal research regarding licensing, and export control to name a few roles. "We have all worked on Sherpa in one way or another," he said.
There are two main types of satellites that can be booked on a Spaceflight launch — cubesat or microsat. Bonin said that the cubesat is the most common type of satellite standardized to a 10cm cube by researchers at California Polytechnic State University (CalPoly), a public university in San Luis Obispo, California. He said, "This is considered the Jack in the Box deployment system — it opens and deploys the spacecraft from the box." He added that the functioning satellite is put into the box to protect it during launch. But by having the box as a standard size,
it helps with planning for deployment. He added that, "There are a ton of use cases for cubesats."
The other satellite size that can be booked through the website is a microsat, which may not fit into the size category of the cubesat and may have antennas or other protrusions. "If it doesn't fit into cubesat standard but is still small — it may need customization," said Roberts.
Another benefit of working with Spaceflight is that when there is a launch delay, which is highly common according to Bryce Space and Technology (https://www.brycetech.com/) — the median delay is 128 days — Spaceflight can remanifest a customer's satellite onto a different launch with their network of vehicles.
Although a customer can go to the website, http://www.spaceflight.com and research upcoming flights for their satellite, Bonin said, not everyone will book a flight through the website. He added that many sales channels are "still cultivated with a manual process as a lot of effort goes into the selection process — a process which used to be dominated by the presence of trade shows, government users, institutional and strategic investors." He said they also work with several partners through indirect sales channels. He added, "One of the things that is exciting about this job is access to the business intelligence side of it. We can see where emerging demand is and investors in indirect sales channels as well." He cited that the new owners, who purchased Spaceflight in 2020, have opened Asian Pacific opportunities that are, "normally difficult to cultivate." He said they are always innovating and getting in front of customers, "Sometimes you create demand by heaving something into existence."
But ultimately, Bonin said, "A lot of people have built small spacecraft over the last two decades, but not all have launched. It is one thing to construct a satellite. It is another to launch it." He cited the need for rideshare and mission management services for small spacecraft to execute their missions. He said that with other satellites launching it creates economies of scale for the trip. "The challenge, for a long time for small spacecraft development, was finding a launch. All launches experience some form of delay; sometimes a customer has no remedy," Bonin added. But with Spaceflight's services, along with their competitors in the marketplace, they can solve this problem, which offers more opportunities for launch despite delays.
Looking toward the future and Spaceflight's place in the satellite launch market, Roberts said, "It is going to be a combination of our traditional services, where we buy capacity on launches, in addition to our new service offerings, such as our on-orbit transportation through the Sherpa-NG program." He also said they will be looking at missions to lunar and geosynchronous orbits. He added, "As new markets are created, we may be buying entire rockets."
Roberts concluded, "It is an exciting time to be in the space industry. Space is cool, but it is also hard, it's great to be working with a talented group of employees across all disciplines."
Spaceflight, Inc. is poised to shoot for the stars with their satellite launch services and has a demonstrated competency for growth.