Next fall, Washington State will take a delegation of companies to London to participate in MRO Europe, the largest event of its kind in Europe where airlines, MROs, OEMs, lessors, suppliers and industry experts converge to explore and define the aviation maintenance industry. In order to prepare for the event and get a better understanding of this sector, TFDI, our European consultant, asked Richard Brown, managing director at London-based Naveo Consultancy, to share on the current pulse of the European MRO market.
European Maintenance, Repair, and Overhaul (MRO): The Road to Recovery
It's a good job (and very fortunate) that aviation leaders tend to be optimists. Each dawn, they believe, promises a new start. The storm clouds will pass, they confidently say. We are lucky that our industry is full of engineers, strategists, and planners trained to forecast and prepare daily for disruption and unscheduled events.
COVID-19, geopolitics — including the war in Ukraine and the resulting supply-chain challenges — are testing the skills, patience, and will of every positive thinker in our industry.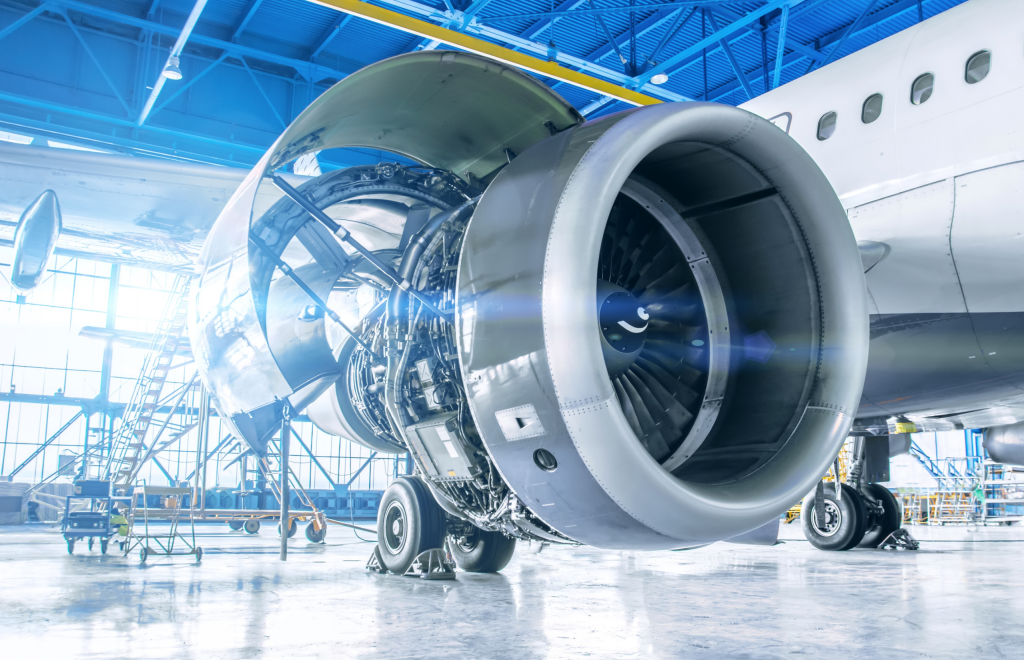 As we progress into mid-2022, the view from Europe gives reasons to be optimistic, but signs of caution also taper it.
2022 is the recovery year when global Available Seat Kilometres should, by the end of December, be close to 2019 levels. Naveo Consultancy's nominal forecast will see air transport capacity exceed 2019 levels by 2023. European operators account for approximately 25% of global ASKs, and the continued recovery in traffic in Europe has been encouraging.
As we enter the all-important northern hemisphere summer travel period, when European airlines hope to generate increased revenue and profits, we have reasons for optimism. Most COVID-related travel restrictions have been removed; COVID-19 cases are under control, and there's pent-up demand to travel. This translates into airline bookings.
Clouds on the Horizon
Although travel demand is returning strongly, there are many headwinds that leadership is challenged with. For example, airports and airlines have sometimes struggled to meet demand, as seen by lengthy lines at check-in, security, and baggage claim. In addition, workers that were furloughed or let go during COVID haven't necessarily returned. As a result, the labor shortage is acute, with airlines and airports struggling to cope with demand and MROs and OEMs suffering from shortages of parts and trained mechanics.
Jet fuel is currently at the highest price for a generation. At the time of writing, it is around $170 per barrel. To put this into context, jet fuel is more than double what it was 12 months ago. Many airlines are not hedged, so they face sudden cost increases. Fuel is typically an airline's number one or number two cost, depending upon the price.
IATA notes that the average fuel price for 2022 has been about $139.3/bbl. which equates to an additional $125.4B that airlines will pay in 2022 for jet fuel. If jet fuel continues to remain high, it will put additional pressure on older, less fuel-efficient aircraft (and encourage replacement by newer aircraft), as we saw in 2008, causing increasing retirements.
The supply chain is challenged. Ukraine has about 1% of titanium mineral reserves, and Russia represents approximately 14% of titanium sponge production. Approximately 35% of titanium for Boeing and 50% for Airbus came from Russia's VSMPO – now under sanctions. OEMs have been stockpiling inventory, but VSMPO capacity will need to be replaced. In addition, production issues in castings, forgings, microchips, chemicals, and engineered components are impacting OE deliveries and MRO.
Higher energy costs are impacting production and MRO. Inflation and rising interest rates affect wages, pricing, company profitability, and the disposable income people have to travel (and spend on goods and services). High fuel prices impact airline profitability and fleet types in-service should fuel remain high. Environmental considerations remain crucial and will return to the spotlight.
Rebounding MRO Demand
So far in 2022, compared to 2019 (the last "good year" before COVID), European ASKs hit 79% in May 2022, compared to May 2019. This year, recovery has been heading in the right direction and is much better than in 2021.
This bodes well for European MRO. As we look ahead to MRO Europe in London, the MRO industry is already busy supporting the return to service of parked aircraft and allowing the European airlines to operate a busy summer schedule.
Europe is home to many prominent MRO players supporting airlines worldwide. Many offer multiple products such as broad component support, engine, airframe, and modifications services. Leading MRO players in Europe include a mix of independent players, airline-backed integrators, and focused regional players such as Air France KLM E&M, Lufthansa Technik, Iberia, AJ Walter, SR Technics, Sabena Technics, IAI Bedek, FL Technics, and Magnetic MRO.
2022 air transport MRO spend is forecasted to be $84B, according to Aviation Week.
This is driven by engine maintenance, the most significant spend category, at $37B (45%), followed by line maintenance at $17B (21%). Next is component MRO at $17B, 20% of spending, followed by heavy airframe maintenance ($6B) and modifications (painting, avionics upgrades, interior retrofits, and cargo conversions) at $6B. North American operators generate the most MRO at $22B (26%). Europe is next at 26% (Western Europe $17B and 20%, and Eastern Europe $5B and 6%).
Global MRO spending should return to pre-pandemic levels by 2023. 2022-2031 CAGR growth (constant 2022 dollars) is forecasted to be 3.2%. Airframe maintenance is forecasted to grow slowest (1.1%) due to the retirement of maintenance-intensive aircraft and their replacement by less maintenance-intensive aircraft. Line maintenance is forecasted to grow at 2.3%, modifications at 2.3%, and engine MRO at 3.2%. The fastest-growing segment is components which are forecasted to grow at 4.2%.
As for Europe, Europe (Western & Eastern combined) is forecasted to grow from $22B in 2022 to $27B by 2031, a CAGR of 2.3%.
Cargo aircraft continue to provide strong demand (particularly for older aircraft/engine MRO), driving solid demand for passenger to freighter conversions and providing solid bookings for European suppliers. Given the strong recovery in narrowbody aircraft, we expect to see engine MROs driving the recovery, which is the number one MRO spend.
Aircraft retirements will increase in the coming years (many older aircraft are due for retirement), but this depends upon the pace of the recovery, fuel price, and new aircraft production issues being addressed, etc.
MRO growth generates increased demand for aircraft and engine parts. Increased flight activity leads to more AOG events. As MRO recovers from COVID-19, so will demand for new and alternative materials such as USM, part repairs, and cost-conscious workscopes.
Pre-COVID-19, the USM market was around $5B. It's currently about $4B and is set to reach $7B (constant dollars) by 2030. Since retirements are currently low and there are supply chain pressures on OEMs, there is increased demand for part stockists to provide aftermarket parts, including new-OEM parts.
The European MRO market is competitive and dynamic. Introducing a new aircraft type allows operators to change their maintenance behavior. This has been seen as operators with 787s, A350 XWBs, Pratt & Whitney GTF engines, and CFMI LEAPs embraced outsourced maintenance offerings. Airlines that used to in-source maintenance took the opportunity to outsource maintenance as new high-tech aircraft arrived. They didn't see the business case to invest in in-house capability, given the variety of outsourced options available.
As for the MRO suppliers, OEMs, MRO integrators, and independent suppliers each have their strengths and challenges depending upon the aircraft lifecycle (e.g., new/growth/mature or sunset aircraft). It's all about choice, flexibility, and customization.
Suppliers are battling for a position to support aircraft, from entry-into-service through to retirement and tear-down. In addition, OEMs, integrators, airline MROs, independent MROs, and parts traders are attempting to extend their reach across the lifecycle. As aircraft age, operators become more price-sensitive and may embrace alternatives to traditional new parts or MRO. Examples include surplus parts, part repair, and DER. In addition, we've seen partnerships formed between European MROs (e.g., Lufthansa Technik or Air France KLM) and OEMs. That's so aftermarket suppliers can address a broader customer base.
COVID-19 is calling into question several contract types, and in-sourcing/outsourcing practices as airlines are laser-focused on cost reduction. So, we may see some changes going forward, an area we are closely watching.
There's now a more exact path for recovery. We need to get through the summer and winter, but the strong shoots of recovery are there — summer 2022 looks much healthier. We must continue leveraging expertise, best practices, and lessons learned. It's vital that we take advantage of the opportunities that can't come soon enough.
If you are interested in participating in the MRO Europe under the Washington State Department of Commerce umbrella, please reach out to:
Amandine Crabtree
Aerospace International Trade Specialist
Washington State Department of Commerce
Cell: 206-485-8541
Email: amandine.crabtree@commerce.wa.gov
LinkedIn: linkedin.com/in/amandinen