There is an African proverb that says, "If you want to go fast, go alone, but if you want to go far, go together." I firmly believe that continued business and sector success can be achieved through collaboration.
The definition of collaboration is "the action of working with someone to produce or create something." What we can create in the Pacific Northwest through collaboration is a thriving cluster, home to the most technologically advanced and sustainable aerospace manufacturing region in the world.
We have an incredible history of over 100 years of aerospace manufacturing in this region that has allowed us to create an ecosystem of manufacturing that encompasses a large portion of the supply chain needed to manufacture aerospace vehicles — including airplanes, space launch vehicles, satellites, EVTOL and more.
The community that has blossomed through this history has created a robust ecosystem that embraces educational programs, apprenticeship programs, multiple trade associations, service companies, manufacturers, and OEMs — all in close proximity to each other — and home to some of the largest tech companies in the world. This makes us uniquely positioned to fulfill that cluster vision.
At PNAA, we are working to further the community through fostering collaboration wherever possible. Through that collaboration with partners regionally and globally we are finding ways to connect and grow the sector here.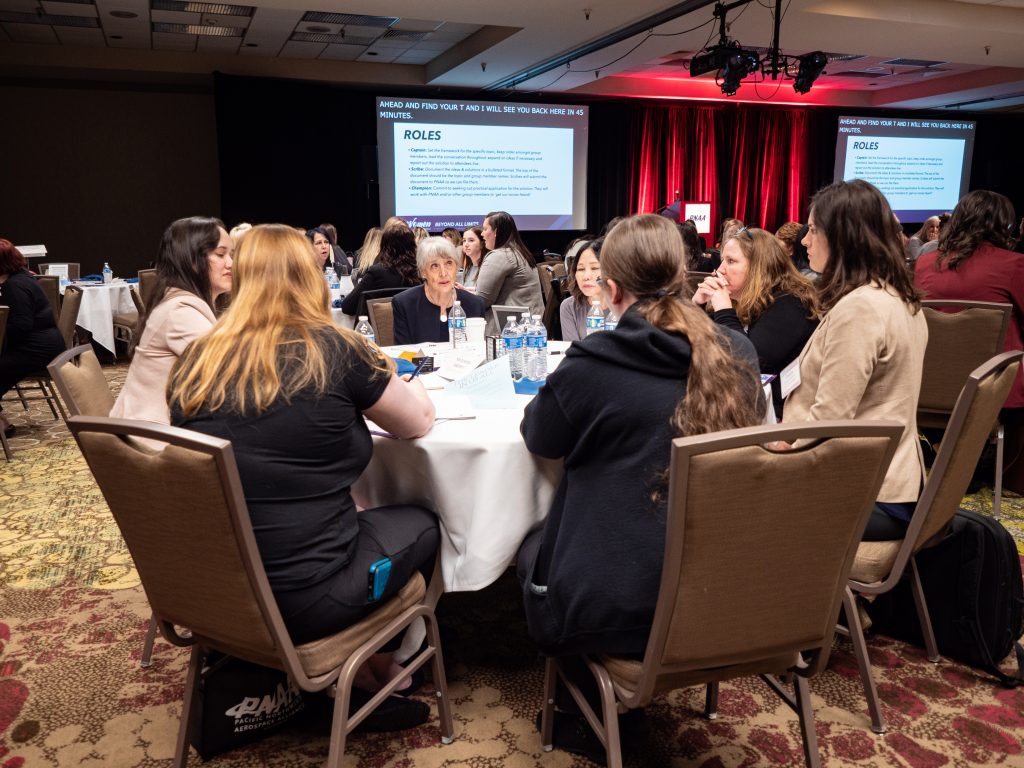 A great example of the power of collaboration are our recent PNAA Executive Roundtable events. We are bringing together regional leaders to discuss the challenges they are facing. Most notably those challenges all revolve around workforce. Coming together to collaborate is helping those leaders learn from what's working and more importantly what's not working with their businesses. Out of these meetings, we are seeing new programs and ideas emerge to support the whole industry. In addition, some of the best minds in the industry are coming together through the Innovation Cluster Acceleration Program, as well as the Advanced Aviation Advisory Committee (AAAC), to help develop the future of our aerospace region. The impact that we can have from that will be felt for years to come.
By collaborating with other businesses to bring together all these facets of the industry, we can learn capabilities, identify gaps, and create new companies and innovation —further developing a community that drives even more companies to call the Pacific Northwest their home.
When we come together as a region in the Pacific Northwest and share our best practices, our ideas, successes and failures it makes us stronger. No one company or person has all of the answers, but if we work together, I believe we can overcome any of the supply chain and workforce challenges that we are collectively facing right now and continue to thrive as a region.
I feel optimistic about the community that is being forged through the challenges that we have faced.
We are part of an industry that has the power to inspire generations and create a lasting impact on the world. When we work together as a community, not only does what we manufacture here inspire, but how we do it can be an inspiration to all.
"If everyone is moving forward together, then success takes care of itself." – Henry Ford