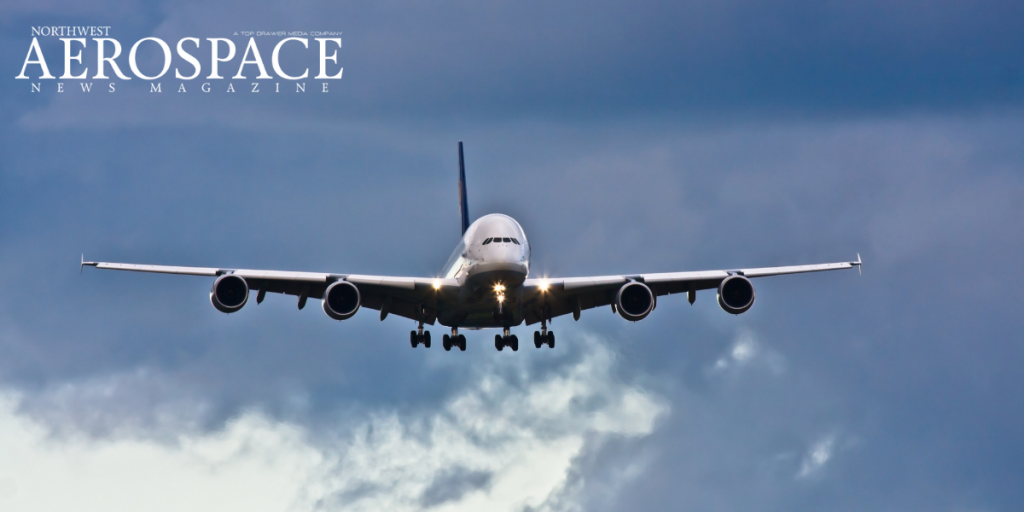 In the ever-evolving world of automatic assembly systems, Aritex is a leader in providing custom solutions that streamline processes, improve quality, and increase throughput for customers in the aerospace and automotive industries across the globe. Headquartered in Barcelona, Spain, the company has seven locations in Europe, Asia, and North, Central and South America, including an office in Lynnwood, Washington.
Aritex was founded in 1961 as an industrial product supplier for the European automotive industry. In 2001 they diversified their offerings to include the aerospace industry by working with Airbus on the production of its A380. Projects included turning devices for positioning stringers followed by the development of the horizontal tail stabilizer assembly line for the aircraft. Today, Aritex's aerospace customers include Airbus, Boeing, Bombardier, COMAC, and Embraer.
With an ongoing focus on innovation, in 2011 Aritex acquired a majority interest in Loxin, a Spanish company specializing in the design and manufacture of industrial automation machinery. Loxin's robotic products utilize its proprietary "Tricept" parallel kinematic technology, which provides a high degree of versatility in stiffness, accuracy, speed, and flexibility to its machines. This technology is well-suited for the high performance demands of the aerospace sector and has enabled Aritex to offer an even more robust suite of automated machining solutions to OEMs.
This includes the company's integrated vision system. According to Aritex USA general manager, David Erickson, "The vision system was developed originally to give secondary feedback to our robotic drilling systems to help improve positional accuracy, but we also started developing software for unrelated factory floor applications, which has led us into what people generally call Industry 4.0 or Digital Twin.
"At a larger scale, this means that an entire factory can be filled with machines and devices that both pull data and send to a centralized server and also receive data pushed down to the shop floor in the form of updated part programs or projected operator work instructions."
Aritex's vision system helps companies leverage the enormous amount of data now available and use it to improve the efficiency of their operations and the quality of their products.
Pacific Northwest Presence
In 2015 Aritex brought its experience and expertise to the United States, establishing an office in the Pacific Northwest. Through this location, Aritex partnered with Boeing to develop the fiber stringer assembly line for the 777X wing at its Everett facility. This assembly line included robotic gantries capable of working with 100-foot long parts and adjustable pallets and platforms capable of reconfiguring to work for different molds.
While its genesis in the Pacific Northwest focused on Boeing, Aritex USA has been actively working to expand its footprint in the region over the last few years. This includes diversifying the industries it serves.
"A lot of the technology we've developed is not just applicable to aerospace and automotive," explained Brett Hinker, Vice President of Business Development. "We see a lot of potential in wind energy, boat manufacturing, and even rail."
To facilitate its growth, the company has brought on additional staff in Washington and is in the process of obtaining its own AS9100 certification.
Turnkey Solutions for Simple and Complex Projects
Aritex provides tailored solutions unique to each customer it serves. Projects range from straightforward retooling requests to complex, full manufacturing facility design and development. Tools and equipment include milling and riveting machines, platforms for large part handling, and laser cleaning systems. Whether a customer is looking to expand the scale of production or revise a particular tool, Aritex can help.
Their greatest strength, however, lies in providing turnkey solutions that include conceptual design; process control and software development for line management; manufacturing and assembly; and commissioning of a final product. With these full-scale projects, Aritex also provides the necessary training on operations and maintenance.
One shining example is the Keel Beam assembly line for Airbus' A350 plant in Nantes, France, which garnered Aritex a 2015 Best Performer Award from the OEM. The project included jigs and tools and many Aritex-developed technologies including Automatic Drilling Head (ADH) robots, Tricept drilling robots, and automatic measurement systems.
Differentiators
Aritex's ability to provide complete factory solutions sets it apart from its competitors. While others focus on one or two key areas of expertise, Aritex has a broad spectrum of products and resources that it can pull together to streamline the design, construction, and implementation of a project.
Their team of skilled engineers encompasses experience developed across industry sectors and in locations around the world over the last 50-plus years. Not content to rest on their laurels, Aritex professionals are continually learning about and developing new industrial assembly systems and processes for the benefit of their customers.
"We're at the intersection of software development and industry. There are many companies out there that can build tools or machinery, but few with the ability to also develop custom software applications like we have for machine vision, or large scale integration of IoT factory devices," Erickson explains.
"And while there are large tech companies that have built very powerful software tools for managing factory production, I think industrial OEMs have a need for a specialist like Aritex that has a background in both software development and industrial process engineering to build the next generation of industry 4.0 production systems."
As project managers, Aritex works with customers to develop mutually acceptable timelines and then focuses on adhering to that schedule, minimizing change orders and downtime.
One of Aritex's other strengths is its flexibility in meeting the needs of its customers. The company is not afraid to look outside of its core business offerings to find the best solution for a given project. Its strong relationships with partners around the globe allow for collaboration and innovation customized to each project.
Partnerships with Suppliers
Aritex utilizes its professional staff primarily for engineering design and project management, while working closely with a number of outside partners to bring particular expertise to each project. In the U.S., much of the concept design work is handled in-house in Lynnwood. Some fabrication and assembly work is done in the company's Mexico facility, but Aritex relies heavily on a strong network of partners for other aspects of its projects.
"We have found a strong supply chain with broad capabilities in the Pacific Northwest," said Erickson. "These partners are key to our success and depend on a high level of trust and transparency. We look for suppliers who not only have specific expertise, but who are realistic, consistent, and can be counted on over time. We expect the same things from our suppliers that we strive to offer our customers."
Real Solutions for Real World Problems
The demand for Aritex's services is driven by the need to integrate new technologies into the assembly process along with health and safety concerns, an area that is already seeing an increase due to the COVID-19 pandemic.
Demonstrating the speed at which Aritex can respond creatively to emerging needs is its UV Sanitizer CoBot. This automated machine utilizes ultraviolet light technology to efficiently and thoroughly sanitize an airplane cabin or subway car or other form of public transportation to ensure the health and safety of passengers. A video showcasing the UV Sanitizer can be viewed on YouTube:

Fast and effective responses to industry needs like the UV Sanitizer CoBot are hallmarks of Aritex's work and are sure to fuel their continued growth success in the Pacific Northwest and around the world.
Contact:
Aritex
Address: 3400 188th St. SW, Suite 310, Lynnwood, WA 98037
contact phone: +34 93 398 41 11
contact email: comercial@aritex-es.com
website: www.aritex-es.com