Northwest Aerospace Resources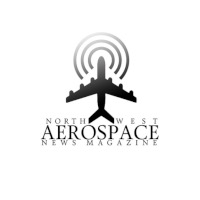 Details
Below is a directory of Pacific Northwest Aerospace Industry Member Organizations. These Clusters work directly with their members as well as with each other to create the Pacific Northwest "Super Cluster" the world's most experienced and diverse aerospace industry supply base.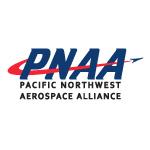 Organization Description
PNAA is the premier trade alliance supporting and promoting the world's largest aerospace cluster.
Contact Person
Fiona McKay

Organization Description
Alliance of manufacturers along the NW I-90 Corridor seeking to grow the region's aerospace industry
Contact Person
Staci Nelson
Events Listing
I-90 Aerospace Corridor Conference & Expo, May 28-29, 2019, Coeur d'Alene, ID, i90aerospacecorridor.org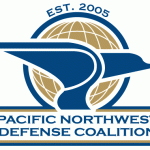 Organization Description
The Pacific Northwest Defense Coalition (PNDC) is the association for the NW defense industry. PNDC strengthens our members' business growth, our region's economy, and our nation's security through training, one-on-one counseling, business-to-business networking, marketing, and advocacy.
Contact Person
Anna Rymill
Events Listing
Indirect Rates – What Strategy is Right For Your Organization? Friday, September 28, 2018 | Online
http://bit.ly/2OFf1FK
EAR & ITAR Compliance Conference Wednesday, October 3, 2018 | Clackamas, OR
http://bit.ly/2OHYReK
PNDC AUSA Shared Booth October 8-10, 2018 | Washington D.C. – Contact Kate Kanapeaux (kate@pndc.us) to reserve your spot
http://bit.ly/2O2uO4d
Congressional Roundtable at AUSA Annual Meeting and Expo Tuesday, October 9, 2018 | Washington D.C. – PNDC Members: FREE (this is a member-only event)
http://bit.ly/2OGvIjT
Navigating Federal Government Contracts Northwest 2018 Thursday, October 25, 2018 | Seattle, WA & Online (live stream)
http://bit.ly/2xFvItb
The Candidate's Journey: The Secret to Recruiting & Retaining the Best of the Best Thursday, November 29, 2018 | Portland, OR
http://bit.ly/candidatesjourney
PNDC ANNUAL DINNER – Keynote: Chief Technologist for NASA Tuesday, November 13, 2018 | Portland, OR
http://bit.ly/PNDCDinner