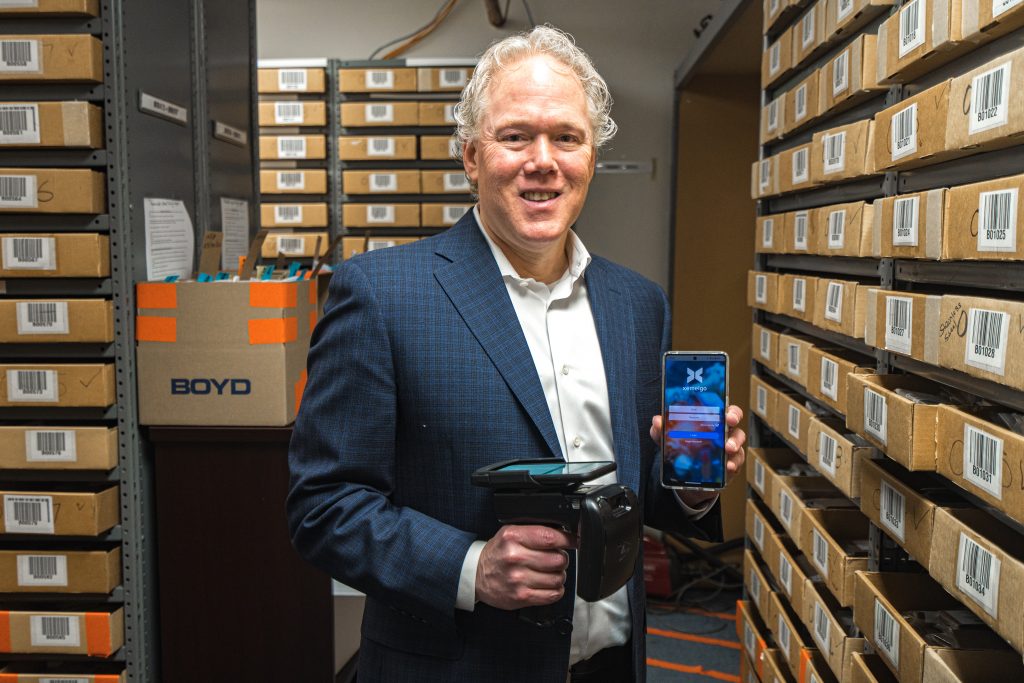 Xemelgo's founders, Rich Rogers, CEO, and Akhila Tadinada, CTO, started the app-based company for manufacturers to develop tools and solutions to improve their businesses. These veterans of Hitachi and other high-tech companies knew one thing would be mission critical to get their business off the ground — they needed to approach manufacturers ready to observe and listen.
Before they did that, however, they noticed something about other startup companies in the arena. "Many IT experts were trying to jam their IT experience into manufacturing. But they didn't solve a real-world need," said Rogers. In other words, they saw pre-built applications being pushed by others, but they decided their offerings should be co-created to ensure they provide substantial value to a manufacturer.
He said they have developed what they call co-creation partnerships with the manufacturers that they work with. "When you do a startup, you are making a huge sacrifice of your time. You can waste months and years if you build the wrong thing. None of our team members had worked on a factory floor. We didn't have domain expertise. We listened to manufacturers to ensure we were building a solution to help them and other manufacturers."
In its fifth year now, the company has developed customer relationships with big-name businesses in major industries like aerospace, medical, test and measurement, agriculture, defense, and space.
One of their customers is Paul Michaels, director of aerospace at Boyd Corporation. Michaels has worked with Xemelgo for two years and said he is an advocate for what they are doing. "They are leaning forward to embrace technology." Boyd has opted for an RFID tracking system from Xemelgo. "We have about 3,000 jobs at a given moment, 24 hours a day. Those are all physical job tickets – tracking movement, tracking lost job tickets, finding, and updating tickets, and updating changes from customers. Xemelgo has helped us to be smarter about manual tracking."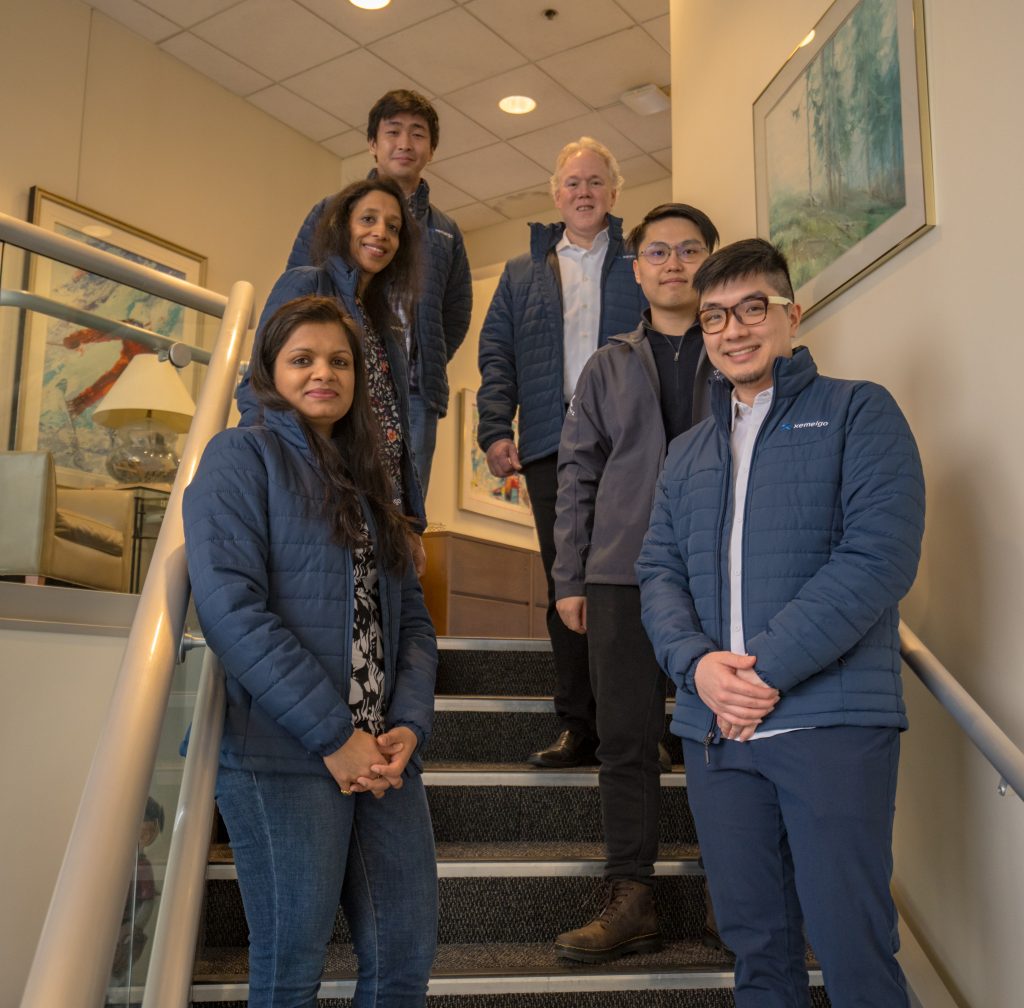 Michaels said that in a company the size of Boyd, there are thousands of jobs at each workstation. It is hard to track if someone needs to remember a routing number or any number of items. Now with the tracking system, they can pinpoint exactly where a job is in the factory. They used to have people spending time trying to track things down – something like a purchase order change. They can find a project in a stack of paper. He said, "What they've done is scratching the surface" of what they may be able to do at Boyd.
He added that many software solutions are "off the shelf, out of the box, but not with the customization factor we needed." He shared that Rogers and Tadinada came to the facility and asked, "What do you do? What do you make? What are the challenges in your company?" They watched a job from start to finish. He added, "They never said, 'We have this great software to sell you.' They ping us with proactive engagement and offer a solution."
Tadinada said about competitors, "Many people are doing science projects. We wanted to build something people wanted to buy, which provided value from day one." She said they did a deep dive into mom-and-pop shops during their startup process. They did "co-creation" with manufacturers to involve them in the process. At first, they were on the road and needed to meet and talk to many companies. "Before people understood the app (concept), we wanted to provide an end value to the customer." She said that Rogers is good at explaining things in a consumer-oriented manner.
Rogers uses examples of how their apps might work in a business, but in a way that people understand. He explains, "Our customers love the solution. Everything is explained in realistic terms." He references apps for the factory like consumers might use Google Maps or 'Find Your iPhone' for tracking, or he explains how shipping could work like Door Dash. He likes using analogies so that people can understand what an app can do in the factory. He has a way of explaining quickly, whether labeling and identifying inventory, tracking a work order, changing a customer work order, or something else.
"We have had people dance with joy when they start using a solution; it is impactful and helpful. People are still intimidated by (the term) smart manufacturing," Rogers said. When he brings it to them as 'this is like what your iPhone does when tracking your location,' they understand."
Michaels calls their ability to explain how an app can impact factory operations, a "light bulb moment."
They all noted that many manufacturers are still running with an old guard that isn't tech savvy and doesn't plan to be. Rogers said that for many, "It is generationally based. The leaders of manufacturing today didn't grow up with these solutions." He said many are 'gun shy' about technology.
"Aerospace is one of the hardest sectors to deploy solutions. There is a reluctance to change anything per certifications. However, Amazon and Tesla are the models that teach how tech can help and advance the business," Rogers said.
He added, "Thought leaders are deploying Smart Manufacturing solutions and carrying the torch."
While it can be hard to start, many manufacturers can see results with an investment in technology. Xemelgo is seeing changes for its customers regarding revenue, materials waste, quality assurance, and inventory. Rogers said, "We use sensor technology to automate data entry into existing business systems."
He again reflected on Amazon Go, the self-service grocer in Seattle. "It is a retail experience where you can grab what you want, and your credit card is automatically charged in a shopping environment."
In that example, tags are attached to everything and managed by sensors. Inventory is continually tracked, and payments are automatic. With these sensors in a manufacturing environment, everything can be tracked automatically, including inventory in bulk. "Instead of shutting down for two days to count inventory, it tracks automatically. If an order moves through production, we can update the ERP," Rogers said.
"We save the customer so much time, and they don't have to scan thousands of bar codes manually."
Xemelgo is a growing entity, and they feel they are graduating from a startup to a more mature company. Tadinada said their company culture is developing: "We listen very closely to our customers. We solicit feedback in our app; customers provide feedback on new features and how to use the app better. The team then quickly incorporates the feedback into the Xemelgo software." They are hiring, and they offer flexibility in a hybrid work environment — the office is in Bellevue.
She hopes that through their custom apps and sensoring software, they can eliminate manual, repetitive tasks, "That's where the waste is," she said. With the workforce shortage, she commented that people want to work for higher-tech firms like Amazon. She feels that many would be more engaged in a modern factory. She hears from customers, "Thank you for taking me into the 21st century!"
Custom Apps for Manufacturing with Xemelgo Inventory ManagementXemelgo enables "grab & go" for raw materials and finished goods. Team members can grab what they need. Xemelgo uses low-cost sensors to monitor inventory levels continuously. Work Order ManagementXemelgo enables "Google Maps" style capabilities for your production line. Xemelgo uses low-cost sensors to track orders moving through different work cells and departments. The app alerts you in real time as bottlenecks develop if a hot order sits in one department too long. Shipping TrackingXemelgo enables "Door Dash"-style capabilities for work orders and parts that flow between facilities. Xemelgo uses low-cost sensors to track precisely what leaves one facility and what arrives at the destination. Asset Tracking Xemelgo enables "Find my iPhone"-style capabilities for the assets that float around your facility and company. Xemelgo can track calibrated equipment, chemicals, blueprints, carts, and other essential items.
Contact Info
Xemelgo, Inc
3600 136th Pl SE, #300
Bellevue, Washington 98006
info@xemelgo.com
1-888-907-2884