Commercial flight logistics are many for airline consumers. There is booking and confirming a flight, packing a bag, getting through TSA, and boarding the flight. The last thing you want to think about is flight cleanliness. There should be an expectation, especially following a worldwide pandemic, that the cabin is clean. Pexco Aerospace wants to ensure that, at the very least, the air around you will be protected through its new product, AirShield. 
AirShield was first conceived in early 2020 by Teague, a global design consultancy in Seattle, Washington.
Since then the idea has been developed and re-engineered by Pexco Aerospace (who now owns the IP) to transform it into a cutting-edge cabin air management technology, capable of enhancing passenger well-being on board single-aisle aircraft. According to Pexco President, Jon Page, "The technology has been developed through Pexco from Teague's early design."
But one might ask, "Where did the concept originate?" Page said that one problem that airlines have is selling the middle seat. It is fair to say that most people, when faced with a seat choice, either favor the window or aisle seat.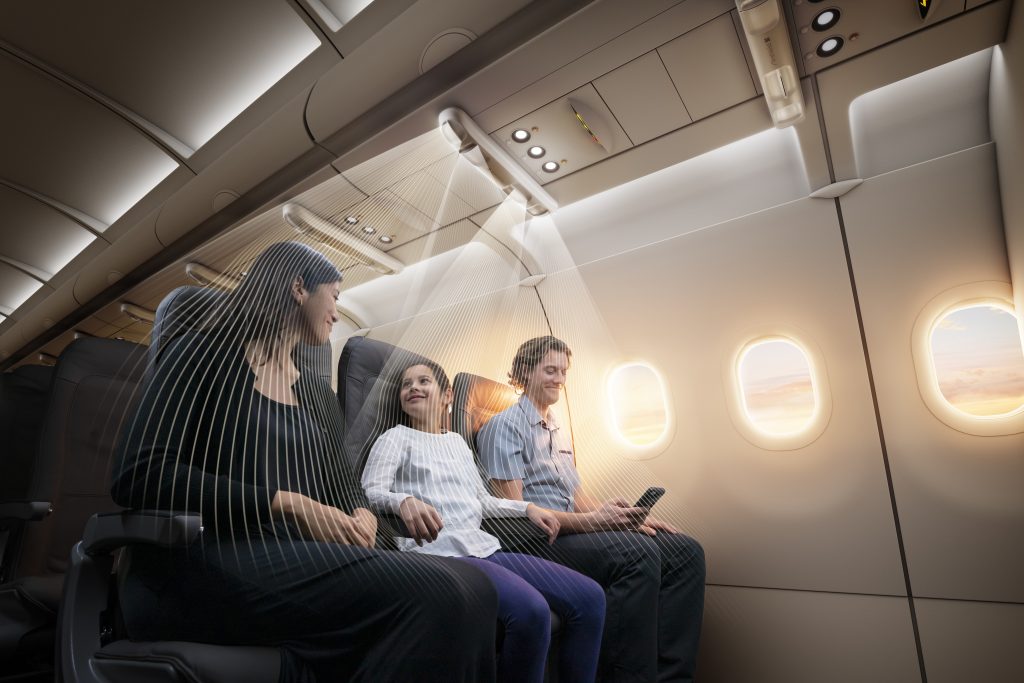 But someone must sit in the middle seat. It is tough to sell, and AirShield will bring clean, filtered air to all seats, including the middle seat. Page said its "air knife technology" can fit over the existing gaspers and be easily installed on existing or new aircraft, creating a protective air curtain for each passenger.
Page cited a personal and relatable example — of being on a commercial flight next to a passenger with body odor, food smells, or bodily functions like coughing or sneezing. These things all occur, but the aim of the product is to mitigate odors and germ transmission.
Deploying almost 50 years of aerospace engineering and manufacturing expertise, Pexco has spent the last two years developing and fine-tuning the performance of AirShield for both A320 and B737 aircraft — cooperating with the likes of American Airlines, Southwest Airlines and Alaska Airlines to complete on-wing testing.
Pexco Aerospace is headquartered in Union Gap, Washington. The company has stood the test of time in the region since 1973, as they were originally founded in Selah, Washington. Pexco has been in its current location for 25 years and formally became Pexco Aerospace in 2015. There are about 100 employees at that location, and Page said most of their employees are long tenured. He feels that they are in a great location for the aerospace industry, being just over two hours south of Seattle.
One employee, new to Pexco but highly experienced in bringing aerospace products to market, is Boney Mathew, vice president of engineering and quality. Mathew is originally from India and worked in his family business, "a rubber factory," that dealt in elastomers and plastics, he said. He came to the U.S. at age 19 and became educated in that area and then worked in the automotive industry. He has over 20 patents in the industry and has worked for many companies to bring "blue sky" products like AirShield to market.
He said, "AirShield works to remove the number of bacteria in the air by more than 75 percent. When people sit on an airline it is important that they have a visual cue to feel safe. When they look up, they can see this unit and it can help them feel calm knowing their well-being is protected."
He added that OEMs can white label AirShield to call it what they would like from a marketing perspective. For example, he said that Airbus has a campaign called "Clean Space," an indicator of an airline working toward cleanliness.
AirShield is expected to be certified by the FAA in mid-2022 and installations will begin in Q1 2023. Mathew said that the airlines they had already approached had a favorable reaction to AirShield and its passenger benefits.
He said, "They were very excited because AirShield is very unique — they see a value from a marketing point of view, and health point of view for customers — overall very proactive." Pexco has planned a marketing rollout throughout North America and Europe in 2022 and beyond.
Pexco Aerospace has long been recognized as the leading supplier of plastic extrusions and fabrications by Boeing and many other aerospace OEMs. In the words of its website, www.pexcoaerospace.com, it prides itself on providing quality, custom products that meet the most demanding standards. AirShield is its first "blue sky" innovation to be engineered and developed in-house and is already setting a new standard for cabin well-being technologies in this new era of air travel.
What it takes to bring a new commercial aerospace product to market
For a company like Pexco Aerospace, it takes a village to bring a new product to market. Here are some key areas of foundation that have helped them to develop and release AirShield.
Company culture 
Jon Page came to the Yakima area in 2021 to run Pexco Aerospace. He has been impressed by the family-oriented nature of the area. "People tend to look at Washington (within the lens of) Seattle and Spokane, but not central Washington. In Yakima, people grow up here, live here, work here, and people take care of each other," Page said. In the spring, Page and Pexco employees did a cleanup of their local community.
But Page said that type of thing is not an anomaly — he indicated that the company employees support each other through many of life's main events.
"There is a strong bond; relationships have formed, marriages have formed. When someone needs help, people rally around to help them. If someone is moving, 10 people show up with a truck. If there is a loss in the family, there are 50-60 people at the funeral," he said.
Page also noted that the cost of living in Yakima/Union Gap is reasonable, and the commutes to work are short. The plant has room to expand in the region and can double in size with 10 available acres.
Innovation
The company is engaged in sustainability measures, in addition to hygiene-related products like AirShield. Page said that developing products that are anti-microbial, "can make things cleaner from a germ standpoint," and is something they are working on. They are also interested in removing chemicals from the manufacturing process and want to "make things better for the environment." Pexco currently manufactures cabin structures, lighting and flooring, trim, and finishing for commercial airlines.
Page said that his team, "has done a great job," in making products using new materials for future generations. Even factors such as the working environment — a building with air conditioning to mitigate the heat in central Washington — is "not common" but is done in their facility.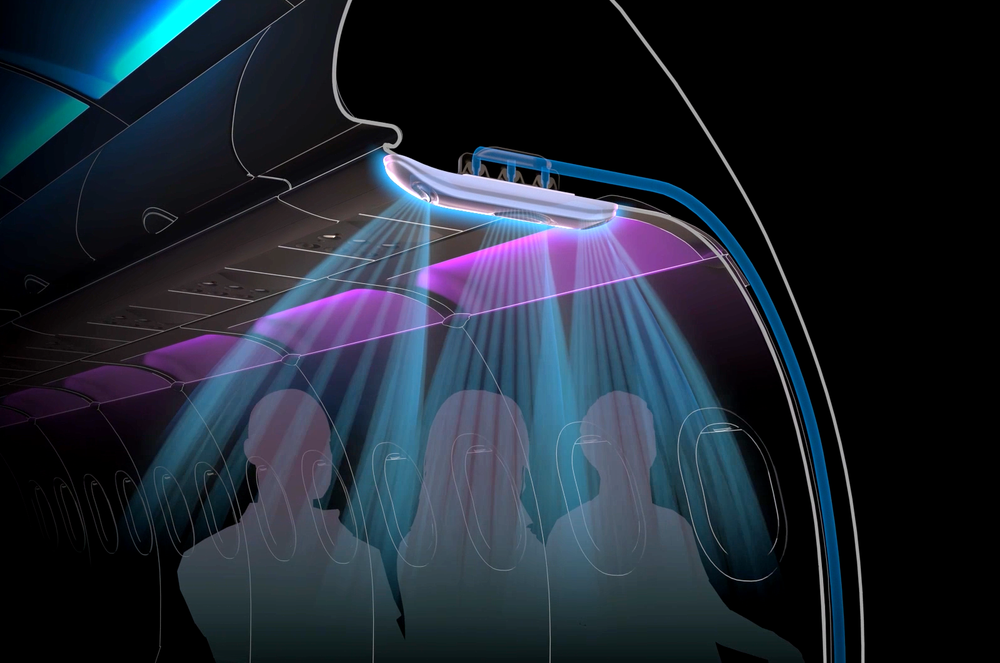 Leadership 
While both Page and Mathew have experience in the automotive industry, they claim that it is similar to aerospace. Mathew brings deep education and knowledge of polymers to Pexco, as well as his long-term experience of bringing new products to market, having worked with BMW and Chrysler.
They both also have extensive experience in finance, sales, operations, and plant management roles.
Ability to deliver 
Bringing AirShield to market is another feather in Pexco's cap of delivering for the commercial aerospace industry. "Pexco Aerospace (a TransDigm company) is a world-leading manufacturer of aircraft related components and assemblies for commercial aerospace applications. Our highly engineered solutions have been utilized on thousands of programs and critical applications including many of today's most innovative and groundbreaking programs, including the iconic Boeing 787," reads a company statement.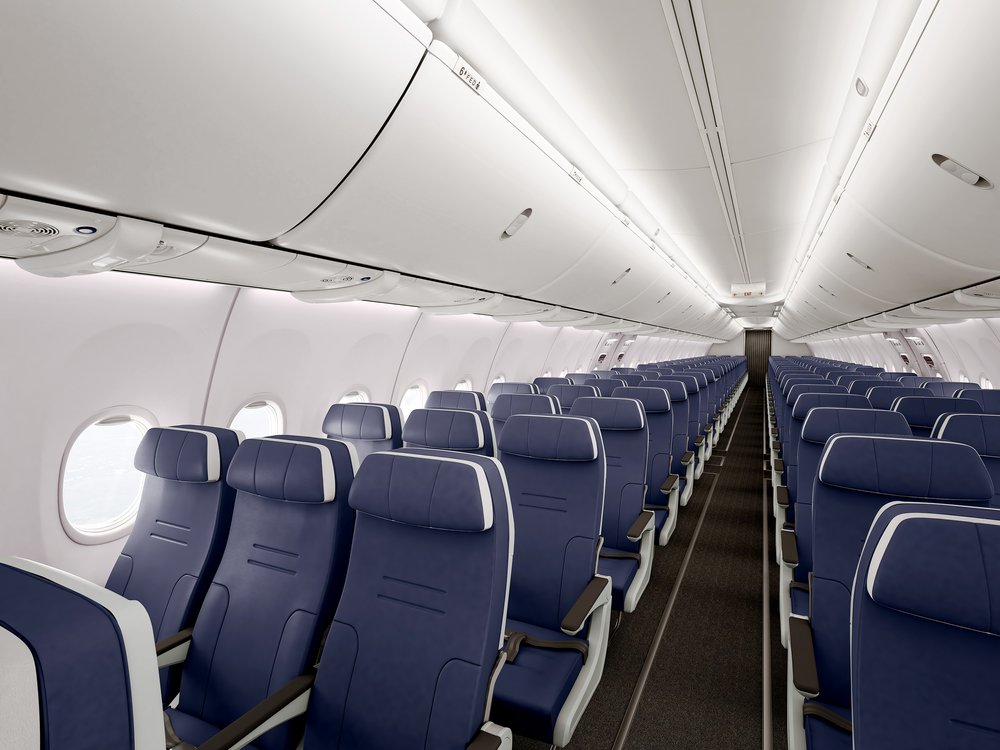 Summary 
Pexco Aerospace, alongside its partner Teague, has developed a new product called AirShield that will reduce the cross-contamination of airborne germs on commercial flights and enhance the inflight experience for all passengers, especially those in economy class. Pexco's culture, location, leadership, and ability to make aircraft interior innovations a reality are all reasons why AirShield may soon be seen on your next commercial flight.
AirShield product benefits recognized by Pexco Aerospace
A press release from the company details key product benefits that passengers and commercial airlines can expect with AirShield:
Pexco's AirShield technology reduces shared air particles between neighboring passengers by 76 percent
AirShield more than doubles the rate at which air particles are removed from the cabin
89 percent of passengers feel more comfortable traveling on a plane with Pexco's AirShield installed
91 percent believe having AirShield installed demonstrates an airline is taking care of them
Pexco's AirShield is a finalist in the prestigious Crystal Cabin Awards 2022 which celebrates ground-breaking innovation in the aviation industry.
Discover more: www.flyairshield.com